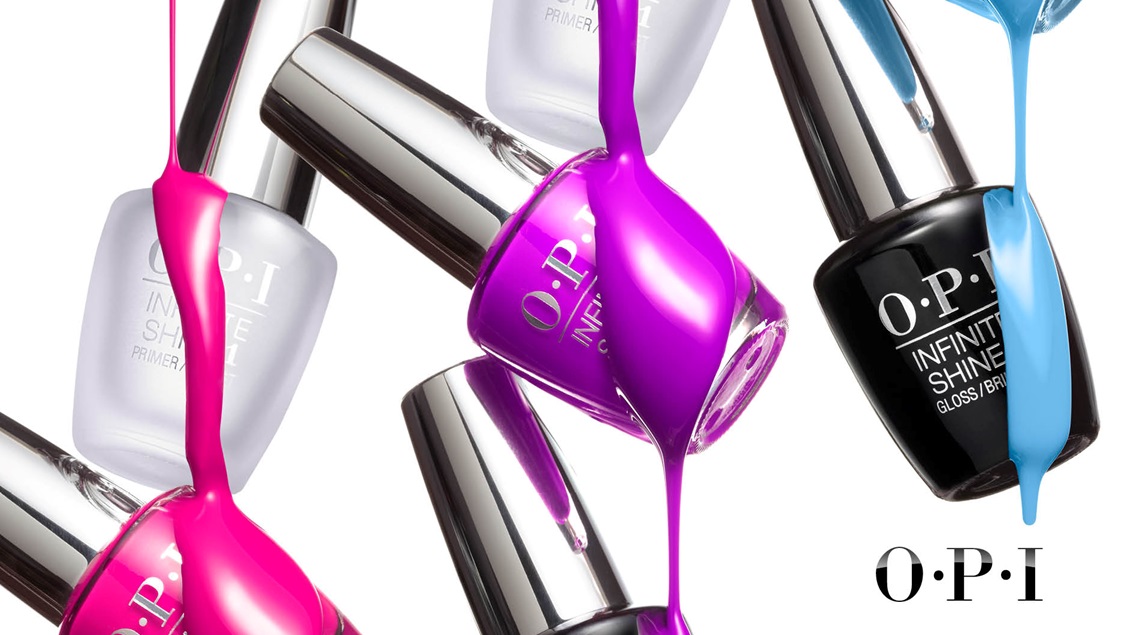 Neatly painted, filed, polished and well taken care of, but above all, intensively coloured. Obviously, we are talking about nails. OPI cosmetic brand has created nail polishes line named Infinite Shine. When it comes to fixing of the cosmetic, we will need a nail polish primer and top coat.
To begin with, a few words about Infinite Shine collection. Basically, it is a palette of 30 colours that hold on finger nails for over a week. All the shades gleam, are fairly durable and do not tend to flake. What is more, thanks to the fact that nail polishes are highly pigmented (characterized by strong, vivid, and deep scheme of colours) these cosmetics are able to stand out from other similar products. Furthermore, Infinite Shine comprises of pinks, browns, reds, violets, greens, blues as well as black shades. The point that cannot be overlooked are funny and witty names of the products such as "You can count on it", "It never ends", "To infinity and blue–yond", "Girl without limits", and "She went on and on and on" to enumerate just a few.
The novelty of OPI nail polishes collection is Prime Base Coat and Gloss Top Coat. These are available in two-pack. What is the reason of applying both base and top coats? The first cosmetic is responsible for preventing finger nails from discolouration, especially when dark nail polishes used, or from penetrating deep into finger nails structure all the ingredients used in the composition of the product. Top Coat in turn secures painted finger nails against scratching, chipping off as well as from other mechanical damages. Both cosmetics have hybrid formula. In general, these products were designed on the basis of OPI nail polishes and a permanent nail polish. As a result, the producer created Top Coat and Prime Base Coat of prolonged durability.
How to use the above-mentioned cosmetics with a colour nail polish? Firstly, we have to prepare nail plates for the upcoming manicure: degrease their surface, push back cuticles, and file the edges of the nails. After that, the nail plates can be covered with Prime Base Coat. When it dries out completely, you can apply a nail polish. You can put on two layers of the cosmetic in order to obtain more intensive colour. Next, secure your manicured finger nails with Top Coat. In a case, area around nails got stained, you can remove the marks using q-tips damped with a nail polish remover. At the end, apply a moisturizing oil on skin around finger nails area. It is also advisable to put on a moisturizing hand cream.