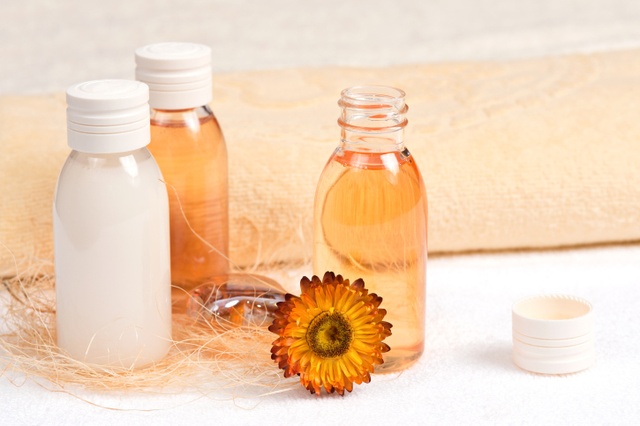 Bio-Oil is a real sell-out cosmetic destined for skin with imperfections care. Reportedly, it is here to eliminate stretching marks, scars, correct skin tone, moisturise and rejuvenate. What is the actual manner of Bio-Oil working? And why so many people have got to like this product?
Several pieces of information concerning Bio-Oil
First of all, Bio-Oil is made of natural substances. It contains so many ingredients that it is almost impossible to count them all and enumerate. For that reason, let us focus on the most important ones. These are, A and E vitamins, plant oils such as lavender, marigold, rosemary and chamomile, orange tint, fragrance and so-called oil phase. This phase comprises of, among others, paraffin. And this is fairly crucial information concerning mainly people who have got sensitive skin or are allergic sufferers. When it comes to sensitive skin, in most cases, these are the people struggling with acne. Conclusion, those who have oil or acne skin and those who have just won the battle against acne should use the product carefully.
How to apply and what is the manner of Bio-Oil working?
Scars are aberrations in the epidermis, that have various degree of visibility, thickness etc. They have so-called permanent state which means that we are not going to get rid of these completely. In other words, these are going to 'decorate' our skin and stay with us for the rest of our lives. Bio-Oil is not going to remove scars neither, however, it is able to improve scars' look. To be more precise, the product will highlight, soften and make scars more shallow. In short, the oil has to be rubbed into changed epidermis parts with round movements. What is more, this product has to be reapplied twice a day through three months.
Stretch marks are fairly specific kind of scars. These are created as a consequence of fast body weight increase that occurred in a short period of time. Group of people that is most prone to develop stretch marks are mainly pregnant women and the young during their puberty period. Worth realizing, appearance of this kind of scars depends on age, skin type, diet, level of physical activity and body moisturization. Again, we cannot expect Bio-Oil to work a miracle in this case. Nevertheless, the product will improve the look of stretch marks. It is advised to distribute the oil evenly on the area that might be affected by the unwanted scars like belly, tights, buttocks, and breasts.
Uneven skin tone is a consequence of many factors. We can point out hormonal therapy, acne or sun-induced pigmentation marks, application of highlighting cosmetics and many more. In such a case, it is suggested to put on Bio-Oil twice a day. The complete course of the treatment lasts three months. Worth mentioning, you can apply a sunscreen as soon as the oil gets absorbed completely.
Skin which is covered with first signs of ageing equals skin lacking of collagen and elastin. What is more, such skin does not have the adequate level of moisturization, is dry and discoloured. The best way to restore youthful appearance is adequate skin hydration. In this case, Bio-Oil will produce looked-for effects. In fact, the product will help dehydrated skin alike. In both cases, the cosmetic should be reapplied twice a day.