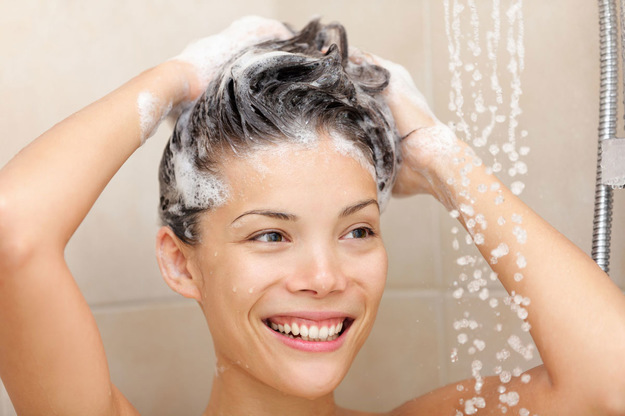 Big hair syndrome, dry and fizzy or maybe greasy hair? Surely, every one of us happen to have so-called 'bad hair day'. How to harness unruly and unattractive hair? What to do when we do not have time to wash the hair in the morning? Luckily enough, there are several methods that prolong the freshness of a hairstyle.
One of the numerous hair refreshing techniques is backcombing. This method is based on hair setting that leads to volume boost. How to do it? Suffice to separate single streaks of hair and than comb these the other way than we usually do. To demonstrate, start from the middle part of the streak and head your comb towards the scalp. In order to hide greasy hair, you can also make a basic braid. However, it is important to loosen a little bit the hairband. What does that mean? To put it another way, the braid has to look as if it was set carelessly. Moreover, we can pull some thick streaks of hair out, and this will add a volume to the hairstyle.
What is more, the market offers plenty of cosmetics enabling us fast hair refreshing. These are, for example, mists, dry shampoos and mattifying hair powders. First of all, reach for the mist, even the one destined for body spraying, in order to make your hair light, shining and fresh. Remember though, spray hair in a distance of about 8 inches away form the head. Obviously, due to this cosmetic, your hair will also smell wonderfully. Secondly, you can benefit from a dry shampoo as it is one of the most popular and fast technique of hair refreshing method. Generally speaking, the cosmetic is able to absorb the excess of sebum produced by scalp. What is the manner of a dry shampoo use? You should shake the bottle vigorously straight before the use. Then, spray the base of hair and let it dry. After that, take a dry towel and rub it against sprayed hair. At the end, comb the hair. The cosmetic can refresh hair for approximately 24 hours. It is necessary to wash hair the next day. Worth mentioning, it is not advised to apply the second layer of a dry shampoo the following day. It may clump hair. Thirdly, when it comes to mattifying hair powders these are rather used for making hair lifted up. Basically, there are two methods of applying it. Some women prefer distributing the powder on the palms, put the head down, and rub the powder against the scalp. Other women sprinkle the powder on the scalp directly, and then, manipulate with fingers till the desired results are obtained. In both cases, hair has to be completely dry before either a dry shampoo and a mattifying hair powder is applied. With these in mind, what product will you choose the next time you have bad hair day?