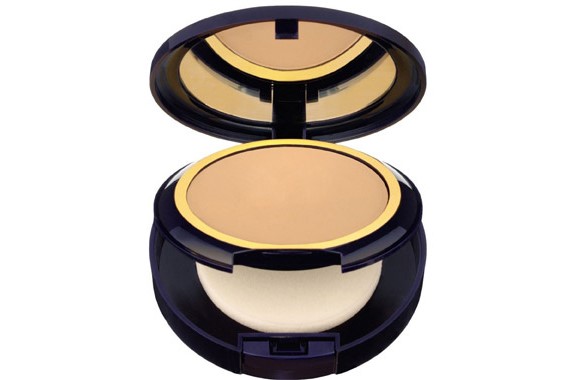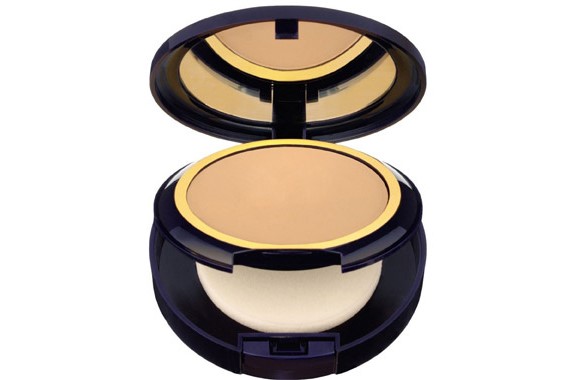 Invisible Powder Makeup is a powder which perfect at adjusting to skin tone by providing natural effect. Generally speaking, it is characterized by combining both a powder and a makeup foundation properties. What does that mean? On one side, the product can camouflage skin imperfections and even skin tone, and on the other, it makes the skin matte and guarantees ultimate makeup finish. Furthermore, the consistency of Estée Lauder powder is slightly cream-like, sheer and soft which considerably makes the application way easier. When Invisible Powder Makeup is put on appropriately, it neither forms smudges nor creates mask-like effect. Another positive aspect of the product, it absorbs excess of sebum and, as a consequence, counteracts face shining. Furthermore, Estée Lauder cosmetic is destined for all skin types, including oil and acne ones since it does not contain oily substances and talcum powder. Oils application might lead to excessive serum production, whereas, talcum powder might make face skin dry out.
At the moment, Estée Lauder Invisible Powder Makeup is available in several shades, for instance, 2CN1 Beige, 2WN1 Rattan, 3CN2 Sandbar, 3CN1 Butternut and 4CN1 Spiced Sand. The cosmetic is closed in a round, compact box. Inside, there are two compartments, one destined for the powder and the second for the makeup sponge. In order to reach the applicator, one has to lift the part of the box where the powder is placed. Furthermore, the box is also equipped with a mirror. The weight of Estée Lauder Invisible Powder Makeup equals 7 grams.
Application of the product is easy as pie. The makeup sponge provided in the box was created in such a way, to enable an user obtaining two levels of skin imperfections coverage.  Low coverage is provided by the velvet side of the applicator while high coverage is provided by the other side of the makeup sponge. Regardless the level of skin imperfections coverage, the powder stays invisible on the face. Under this circumstance, Estée Lauder Invisible Powder Makeup is perfect for performing natural, make no-makeup style.