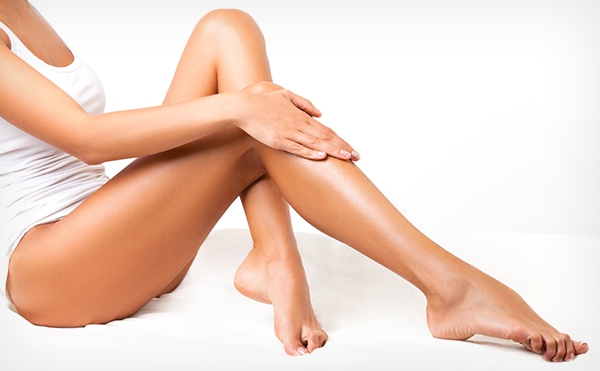 There are plenty of methods of removing female moustache. Laser, depilatory, sugar paste, wax, tweezers and many, many more. Which technique will be the most effective? Learn pluses and minuses of each of the methods and pick your favourite one of eliminating unwanted hair from your face.
Method No. 1 – Sugar paste.
Getting rid of female moustache using sugar paste seems to be a good idea because it can be done at home, on one's own. Hair removal conducted by applying this technique is almost painless since the product sticks only to hair and does not cause irritation of delicate around lips skin area. As mentioned before, sugar paste can be prepared in the kitchen. All you need is sugar, honey and optionally aromatic oils or other fragrances you like. If you are not well-acquainted with sugar paste manner of use, visit a beauty parlour when the hair removal procedure will be performed by professionals.
Method No. 2 – Wax.
Wax is an alternative to the sugar paste. This cosmetic can be easily bought in any drugstore while wax beautifying treatment is found in each beauty parlour. However, you have to keep in mind some basic rules while removing female moustache at home. First of all, the wax has to be warmed up in hands. After that, it can be applied on the hair-removal-requiring spot and then you have to simply whip it off quick. Worth mentioning, wax has to be removed by pulling it out inverse way to the hair growth. When you finish hair removal, apply a moisturizing and easing cosmetic.
Method No. 3 – Tweezers.
Tweezers female moustache removal looks exactly the same as eyebrow hair removal. Simply, we get rid of hair manually, puling out one by one. Women who are not accustomed to this kind of method might experience irritations or discomfort during the treatment. In short, tweezers are used for removing hair together with their roots, which is why, skin above lips stays smooth for approximately two weeks. After this period of time, hair grows out yet weaker and in decreased number. It is worth using some easing cosmetics when the treatment is over.
Method No. 4 – Depilatory.
It may seem that removing female moustache due to a depilatory is a fairly painful method of beautification, and one can expect that irritations follow right after the removal. Well, it is individual. In most cases, a depilatory goes with special caps and the speed of tweezers rotation can be adjusted at will. Such features facilitate almost painless beautifying treatment. The effect lasts even up to four months.
Method No. 5 – Laser.
So far, laser seems to be the most effective method of permanent hair removal. The cost of a single treatment varies accordingly to a beauty parlour, cosmetics and devices used. To make the outcomes satisfactory, there have to be several sessions conducted. How does laser work? Light impulse sent by a device destroys hair roots and makes hair weakened. This leads to slower regeneration of hair. Outcomes lasts even for several years.