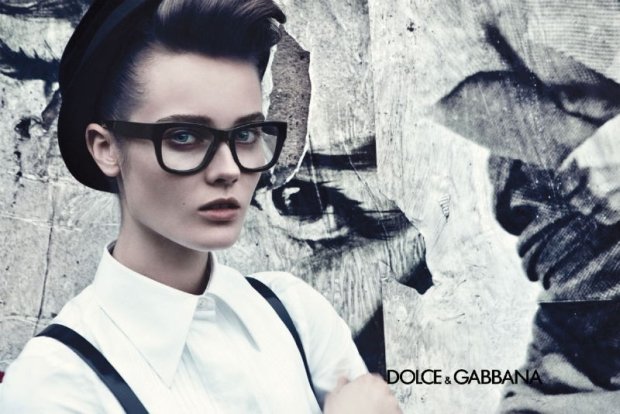 Dolce&Gabbana is not only a clothing designer company. Fairly recently this brand has started to mark also shower gels and body lotions with their logo. Are Dolce&Gabbana cosmetics equally exclusive as the clothing items that are designed by the brand?
Dolce&Gabbana cosmetics.
Dolce&Gabbana created two products of delicate yet quite sensual fragrance. These are destined not only for body washing but also to take care of it. Shower gel and body lotion are composed of neroli oil, Amarylis, papaya, lily, daffodil, musk as well as spices notes. Both cosmetics are closed in a white bottles of 200 ml each. The containers, in turn, are hidden in white cardboard boxes, decorated with a ribbon.
What is more, Dolce&Gabbana products have cream-like and light consistency. Both the shower gel and the body lotion are easy to apply and are absorbed quickly. Furthermore, the cosmetics have moisturizing, smoothing and skin softening properties. Despite care, these products guarantee pleasant scent and long-lasting savour producing by whole body. Great advantages of the products, the shower gel creates delicate foam, whereas, the body lotion does not leave any sticky or oil layer on the skin.
Morning and evening body skin care.
What is the best way of taking care of body skin? It goes without saying, that we have to care about our body. This is a must. For example, we can take a short shower in the morning. Worth mentioning, there is no need in using a shower gel or other washing product. Suffice to refresh skin a little bit, we do not have to cleanse it. All that must be done, is to energize and regenerate our body after deserved night rest. In the evening, in turn, it is advised to purify the body skin. And here it is suggested to use, for instance, Dolce&Gabbana shower gel. The cosmetic will wash away all contaminates that have gathered on our body throughout a day. What is more, the product will refresh our skin and make it ready for the upcoming care treatments. Worth realizing, it is suggested to moisturise body skin after each shower. Otherwise, we can experience skin dehydration or contraction.