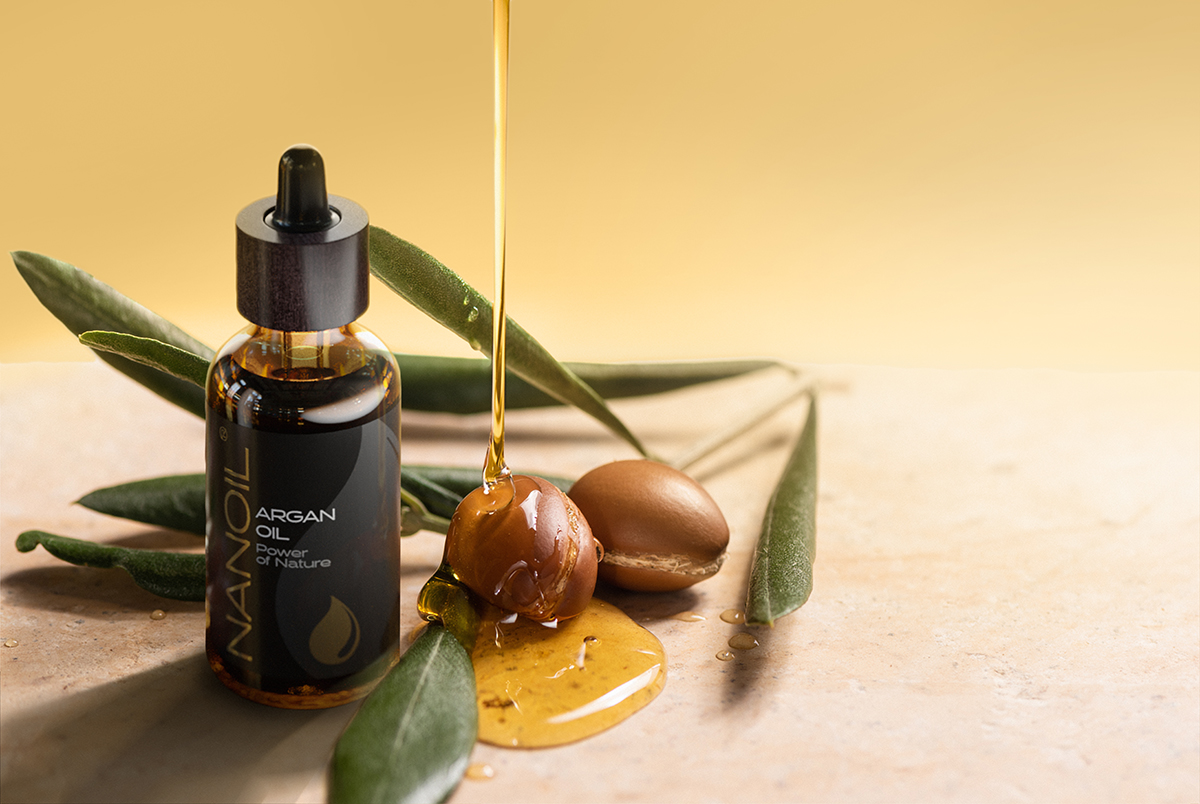 If we were to choose just one beauty product to keep, then it would be argan oil for sure! Why? It's a natural multitasker – that's the best label for this oil. Check out the highest-quality, pure argan oil from Nanoil – without any additions, cold-pressed, unrefined. See all the possible ways for using it in your beauty routine.
10 beauty uses for Nanoil argan oil
1 Anti-cellulite massage oil
If you've spotted orange peel or stretch marks, then Nanoil Argan Oil will come to the rescue! Use it for massage – smooth it across the skin and massage the places that are affected by cellulite. You can boost the effects using a roller or cuppings. The skin will get smoother and cellulite will be reduced after just a few sessions.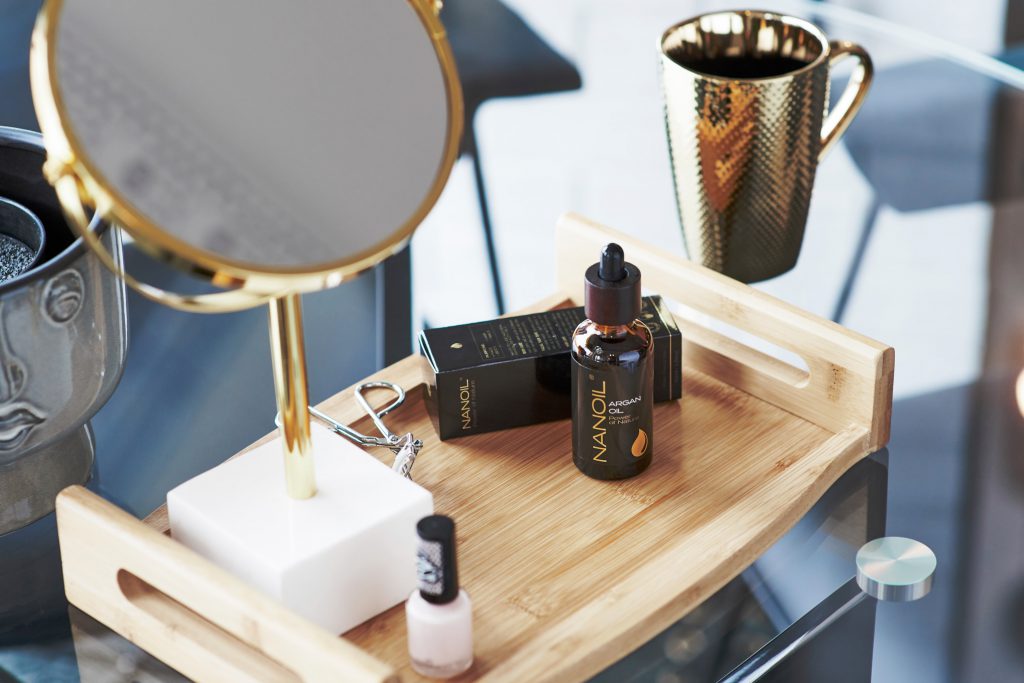 2 Emulsion before and after sunbathing
Nanoil Argan Oil holds all the precious ingredients that are found in the liquid gold of Morocco. Given that, it's rich in butyrospermum – a substance which nurtures the skin before and after sunbathing, protecting it and soothing possible irritations from the sun. It makes a perfect beauty item for the summer!
3 Amazing hair oil treatment for all hair types
No matter if you've got colored, curly, dry or oily hair, argan oil is a wonderful strengthening treatment, improving the condition of the hair and nourishing the scalp. Use it for hair oil treatment once a week and you'll notice the improvement in a short time!
4 Brilliant face serum for all skin types
If your face is looking dull and losing freshness, and you can see signs of tiredness, imperfections, first wrinkles or uneven skin tone, then you should definitely use Nanoil Argan Oil. It is an excellent, deeply-nourishing night serum, and a make-up primer for dry skin which lacks elasticity. You should apply it after a toner and before a moisturizer.

5 Perfect oil for OCM – oil cleansing method
Have you heard about OCM? Currently it's the most popular face cleansing method. Because oil removes oil, argan oil helps get rid of facial oil and heavy, also oil-based products, foundation, lipstick or eyeshadow. It even handles waterproof mascara! Mix it with a base oil – castor oil – and use the blend for cleansing. This method is extremely popular because it improves and clears the skin.
6 Hand and foot cream
Are you hands constantly dry, irritated and feeling tight? Are the feet coarse and need deep moisturizing? Go for Nanoil Argan Oil – use it solo or combine with a hand or foot lotion. Regular use will leave the skin silky and free you of the discomfort linked to skin dryness. You can also add it to a hand and foot bath.
7 Conditioner for brittle nails
Are your nails prone to breakage and splitting? Have you been getting gel mani and now you're seeking ways to improve damaged nails? Before buying a colorless nail conditioner which is filled up with phthalates and other harmful ingredients, try argan oil from Nanoil – it will nourish the nail plate and soften the skin around the nails. Rub it into the nails every day before sleep – they will get way better after just a week.
8 Eyelash and eyebrow enhancer
If you've noticed that your lashes are falling out excessively or the brows are getting worse, then we suggest rubbing argan oil in the tiny hairs. Everyday application will strengthen them and add nice glossiness.
9 Serum for dry hair ends
Serum for hair ends is a must-have if you want long, healthy tresses. The ends get worse the fastest because they lose moisture and split. Thankfully we can stop their damage – all we need to do is rub a drop of argan oil into hair tips every day. Such a natural conditioner prevents splitting and protects them from heat while blow-drying and heat-styling and the sunlight.
10 Amazing oil for DIY enthusiasts
Are you big on DIY beauty products? Argan oil is one of the most wanted cosmetic ingredients – it is an amazing natural component for homemade hair and face masks, scrubs, hair and body mists, cream perfume and even face creams! The way of using it is up to you so be creative and choose natural solutions producing the best effects. Get yourself Nanoil Argan Oil and improve your good looks – from head to toe!