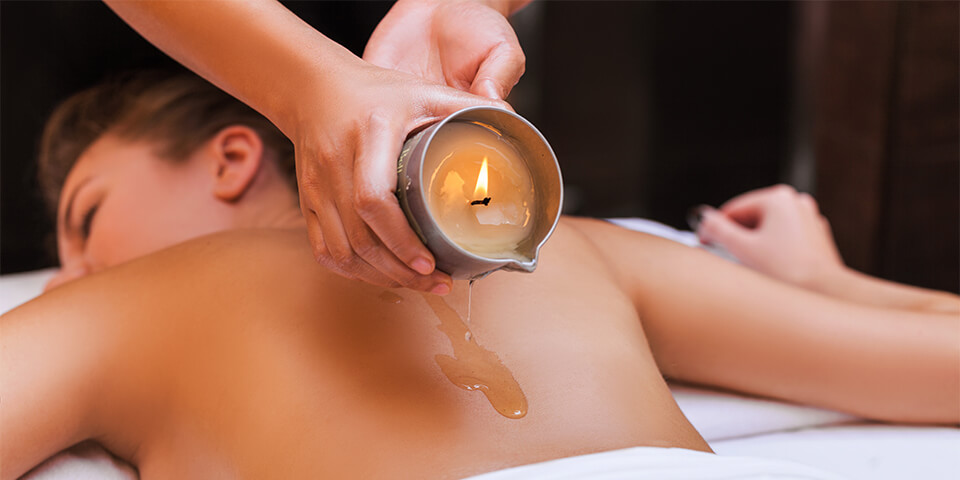 Someone may call it just some unnecessary gadget but it is not one! A quality massage candle improves the condition of the skin, has a detoxifying effect and helps get rid of cellulite, boosting our mood at the same time. See all benefits of a massage candle and why you will always have it in your house from now on.
Benefits of massage candles: 7 reasons why you are gonna love them
1. HEALTH BENEFITS
Soy massage candles are an alternative to traditional candles. You don't need to use them for a massage, though. Just having them for the lovely smell is fine. Soy candles don't give off the harmful smoke so we don't breathe in the hazardous stearin. Soy wax is safe and can burn for a few hours without doing harm to our bodies.
2. NATURAL INGREDIENTS
Soy candles are top-quality because they are safe and made from natural substances. Ideal for anyone. They are sometimes enriched with other all-natural ingredients like coconut or bees wax.
3. AROMATHERAPEUTIC EFFECT
Are you aware of the great power of aromas? Essential oils have been used for eliminating different ailments for ages. Aromatherapy may prove beneficial for you too. Get a suitable massage candle enriched with a chosen oil. There are many aromas that relax your body and mind, boost your mood, help you fall asleep, calm you down or have a stimulating effect on the senses.
4. CONDITIONING EFFECT ON THE SKIN
Soy candles are made from brilliant ingredients enhancing our beauty. Natural waxes are filled with nutrients that strengthen skin's elasticity, protect against dryness, and ensure health. Waxes prevent loss of water through epidermis and slightly exfoliate the skin so the body is smooth and supple.
5. DETOX
Detoxification is necessary for healthy skin because it prevents free radicals from attacking the body so the aging process is delayed. From time to time, treat your body to detox combined with natural aromatherapy. You boost the mood but also improve the appearance and condition of your skin.
6. ANTI-CELLULITE EFFECT
Cellulite is excess fat that accumulates under the skin, causing unwanted bumps on its surface. If you are struggling with orange peel, try to break the fat down by massaging the body. Get a soy massage candle for a good slide. If you like, add a few drops of grapefruit essential oil which has anti-cellulite effect and stimulates metabolism of cells so it's easier to get rid of the orange peel.
7. DEVELOPING INTIMACY WITH OTHER HALF
Body massage isn't just a body treatment. When it's done by your beloved one, it brings you both closer together. Surprise your partner with a relaxing body massage using the aromatic candles. This is a very good idea to spend the time together.