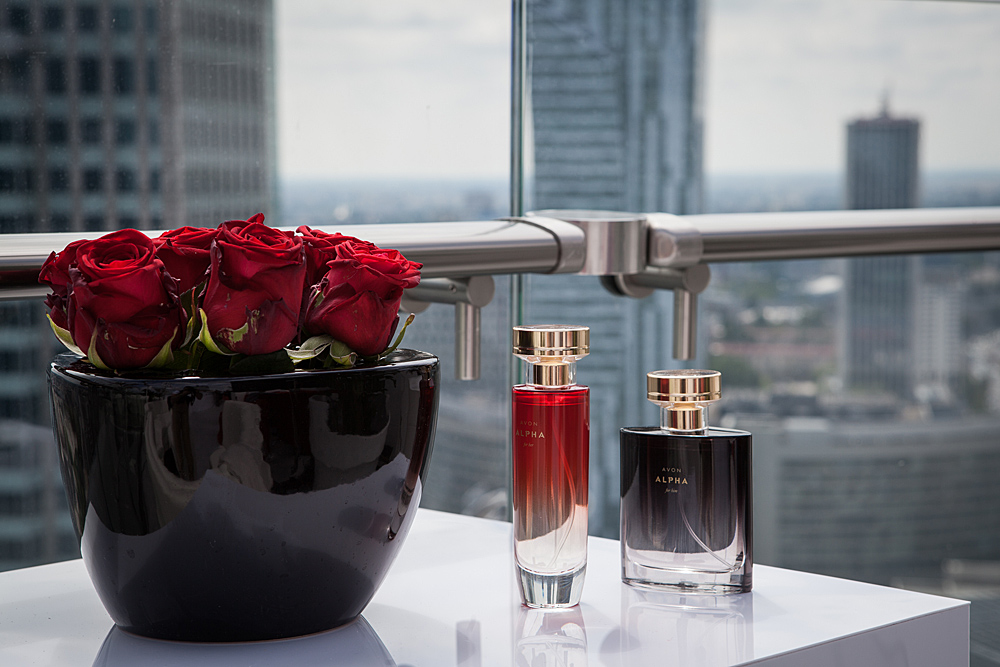 Her – a modern woman, strong, ambitious, independent, charming. Him – a successful man, intelligent, graceful, self-confident. They make a charismatic couple that can take over the world. Avon ALPHA is a duet designed for him and for her.
An independent woman and successful man need fragrances that enhance their strength and power. Magnetizing personalities must be defined with the equally powerful scents. Honorine Blanc – the main perfumer of Avon – enthusiastically tells about ALPHA for men. She says that she wanted to create a fragrance that would boost men's self-confidence so that they attract attention wherever they go.
Expressive fragrance notes emphasize the charisma. An intense aroma of Avon ALPHA effectively stimulates and gives a boost of energy for realizing desired goals. Carlos Vinals, who also cooperates with the brand, says that creating the version for women was a real challenge. It was supposed to be a fragrance that would embody the strength, power and charm.
AVON ALPHA for her
category: oriental and fruity
fragrance notes: raspberry, water lily, sensual musk
A scent for women that need an elixir for defining their exceptionality and femininity. The oriental and fruity composition is ideal. Avon ALPHA for her opens up the head notes – the scent of fresh and juicy raspberries. After a while, it turns into a sensual aroma of water lily – the heart note. The seductive and intense musk is the basic note. The fragrance is dedicated for women who fascinate with their charm, independence and self-confidence.
AVON ALPHA for him
category: tree and oriental
fragrance notes: fresh bergamot, lavender, cedar
A perfect composition for men who want to emphasize their charisma and character. The tree and oriental aroma is the best way for showing men's personality. Fresh bergamot with lavender accents mixed with intense sandal tree notes linger long on the skin. The fragrance is designed for men who aren't afraid of new challenges and like to live life to the full.