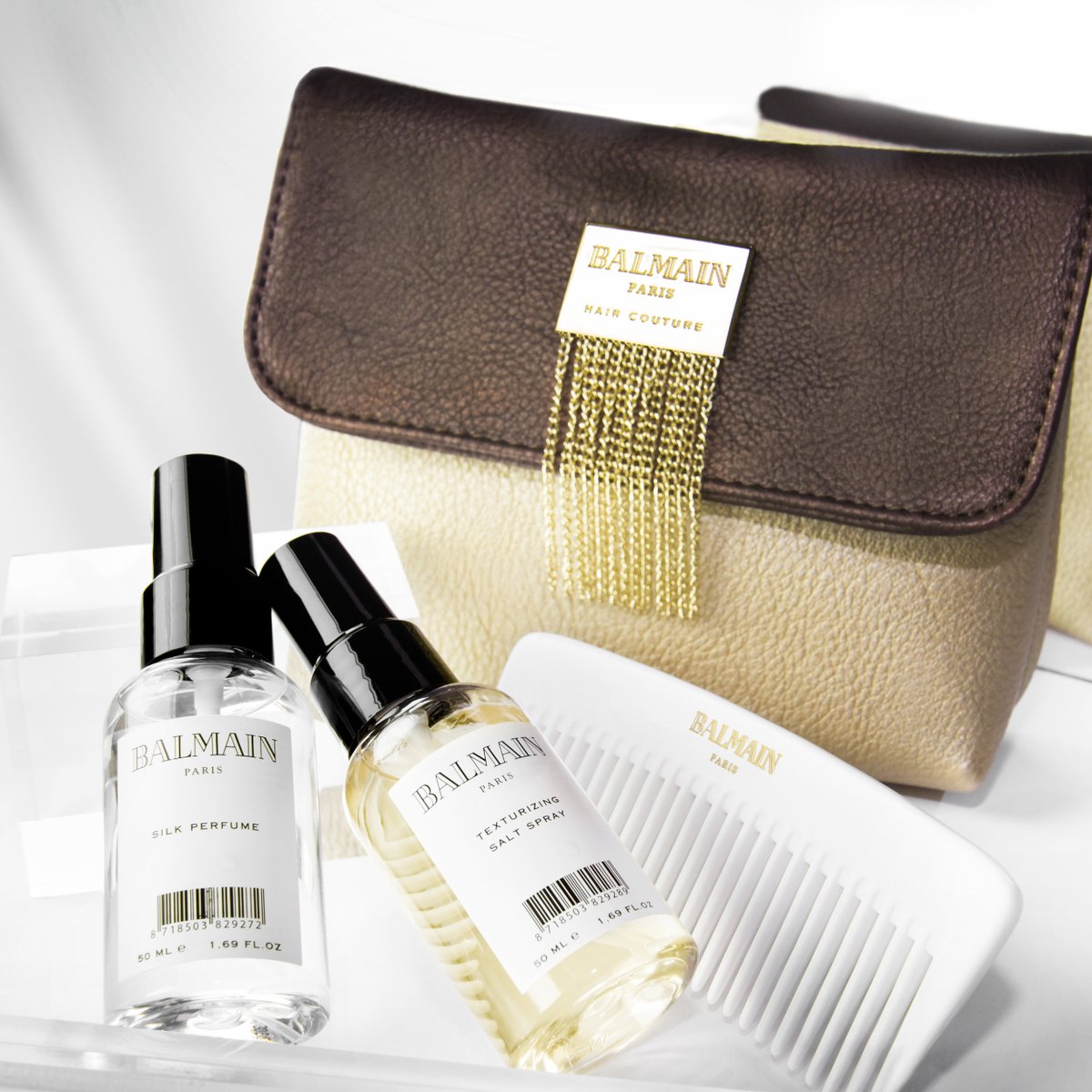 Balmain knows how surprise every girl who is crazy about hair care. Its latest hair styling set includes a salt spray, hair perfume, a comb and a fancy beauty bag. Check if the products will let you create a dream hairdo.
Every woman would love to have beautiful and healthy hair. A professional care is essential in summer – when the blistering sun and high temperatures can do a lot of harm. Sun protection is also a must for girls who plan on vacation but want to avoid taking too many products. This is where Balmain steps in. The brand lets us care for hair and scalp as well as boast about an elegant beauty case.
The beauty bag is inspired by the most recent Balmain 2017 spring & summer season. It is brown and beige. The zip is decorated with golden chains. The Balmain beauty case conceals two styling cosmetics and a comb.
Texturizing Sea Salt Spray is one of the products. The spray boosts body, defines waves and curls, fixes the hairdo. It is ideal for all hair types. One bottle holds 50 ml; it is equipped with an atomiser that makes every application very simple and fast.
There is also Balmain Silk Perfume inside the bag. It is free from alcohols. The same notes are used as in the full version of the fragrance: gardenia, orange, jasmine, rose, vanilla, sandal tree and many other pleasant aromas. The cosmetic nourishes, moisturises and protects. It comes in a 50 ml atomiser bottle.
Balmain set offers a comb as well. The arrangement of the teeth allows to evenly spread cosmetics on hair. Although the comb has no handle, it is very comfy.