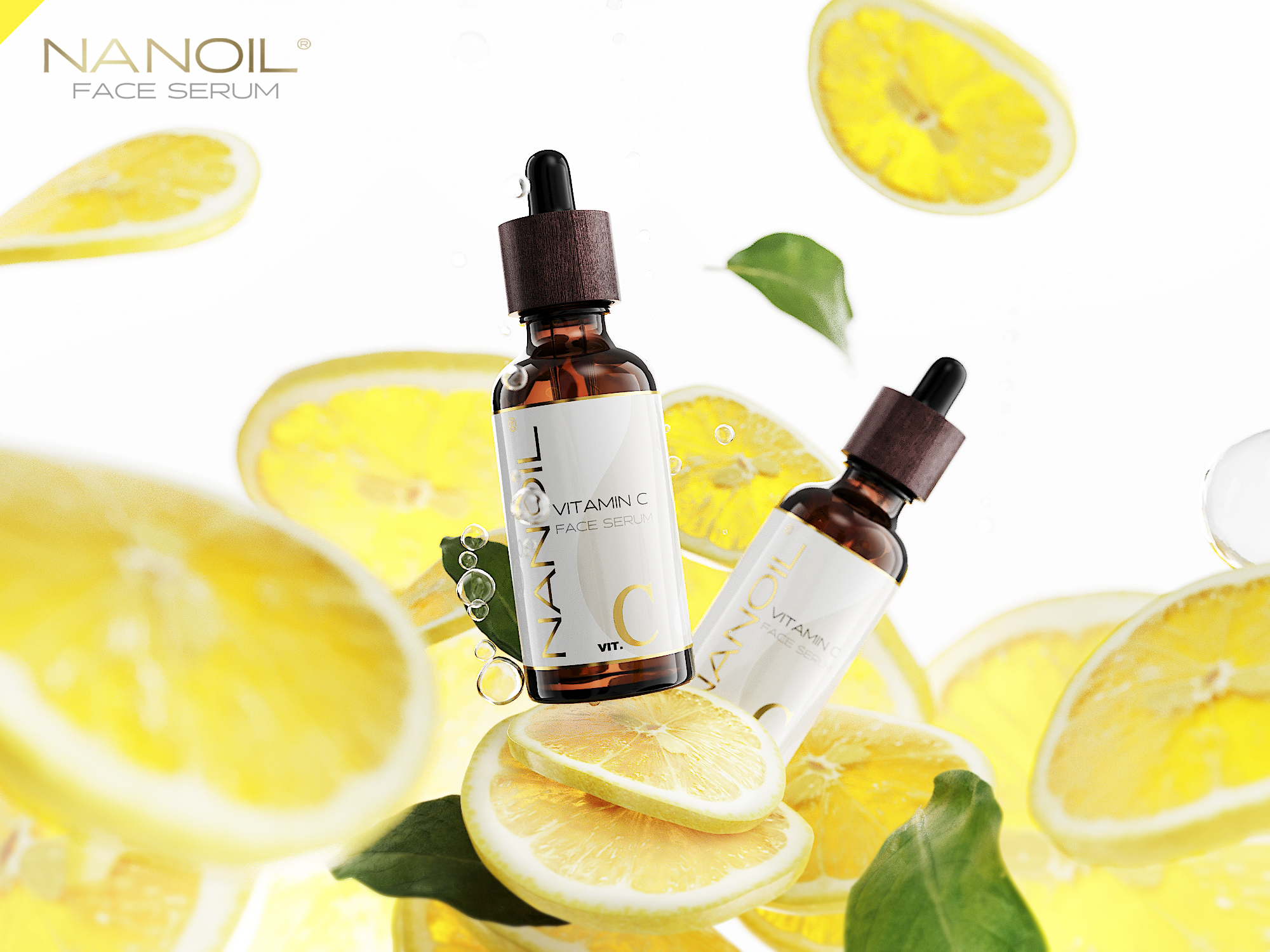 Vitamin C serum works wonders! It nourishes, reduces wrinkles, improves appearance of skin and at the same time protects from photoageing – this is exactly what vitamin C is capable of! Not without a reason this product's popularity is constantly growing. Do you know which vitamin C skincare product to pick? We recommend Nanoil Vit. C Face Serum. Why? Here is why.
In order to keep skin from premature ageing, you need a product that is able to penetrate deeply, not the one that focuses on the epidermis only. One of such products is a face serum that is proven to fix skin from within. Even though such deep treatments are mostly available in professional salons, there are some cosmetics that can give you the same or similar effects at home. Take Nanoil Vit. C Face Serum for example whose ingredients don't only smooth out skin but also work from the inside to reduce wrinkles. Naturally, this isn't the only professional beauty product that Nanoil has in its offer, but today, since focusing on the role of vitamin C in skincare, we're going to focus on this product only because it seems to be currently one of the top vitamin C face serums.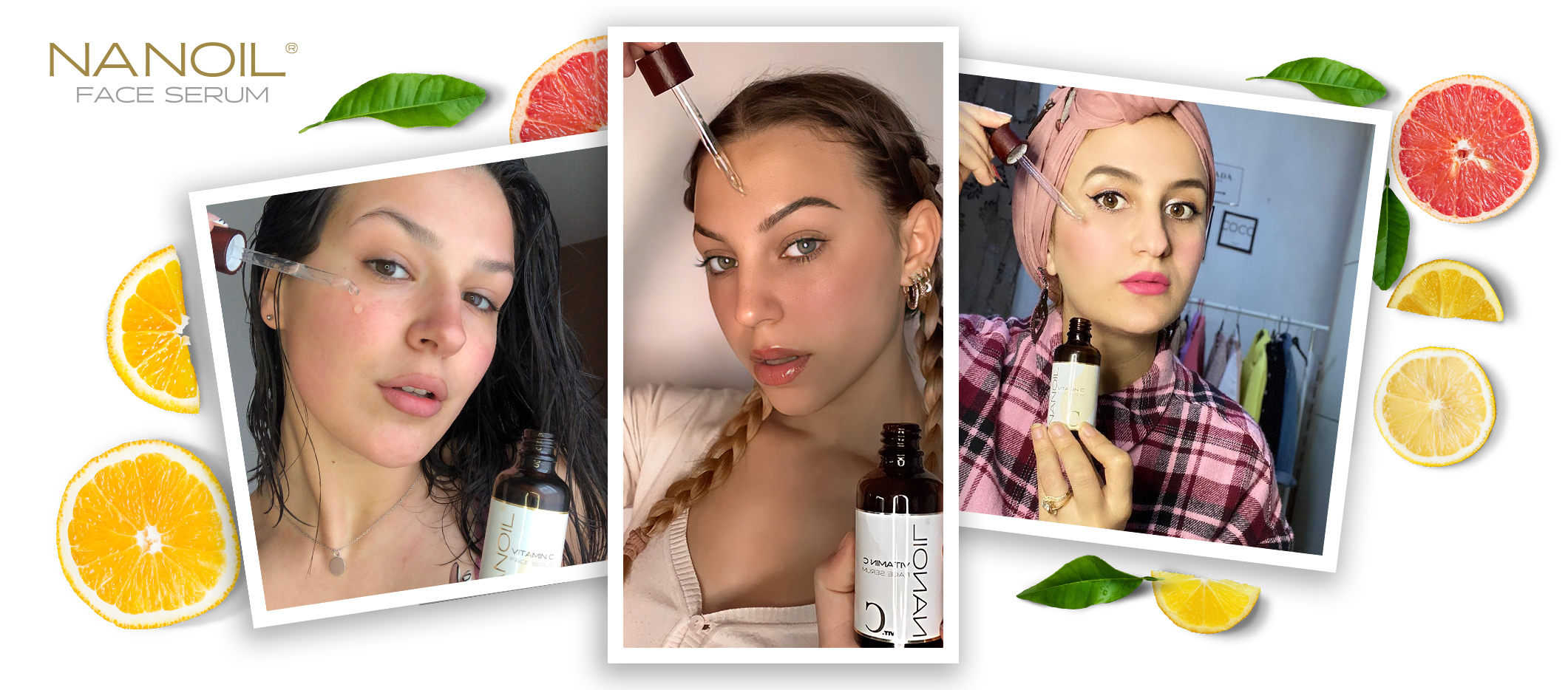 Vitamin C: Who needs it?
The truth is that everybody needs vitamin C. Why is that? This nutrient is a multi-tasker. Not only does it target the most common skin concerns to deal with them pretty quickly, but it also delivers long-lasting effects, making skin better-looking. One of the biggest powers of vitamin C is its ability to counteract the adverse effects of the sun rays and boosts SPFs. What are other applications of vitamin C?
Vitamin C deals with premature ageing thus it should be found useful for those who are 25 and older.
Having a brightening effect, vitamin C erases all types of discolorations: sun spots, aging spots, dark spots.
Thanks to its ability to stimulate collagen synthesis, vitamin C reduces fine lines.
Vitamin C deals with dullness and reveals radiant skin.
Vitamin C refines skin's texture and leaves it even-toned.
Nanoil Vitamin C Face Serum: Who is it destined for?
As it's clear to see, vitamin C offers a lot of benefits for everyone. It's really hard to find another such universal product that would be good for all skin types. Luckily once you've got Nanoil Vitamin C Face Serum, you won't need a bunch of other skincare products. This serum suits:
normal skin
mature skin
dry skin
sensitive skin
acne-prone skin
combination skin
oily skin
It's also worth pointing out that vitamin C face serum from Nanoil is a vegan cosmetic.

What are the effects of using Nanoil vitamin C serum?
Naturally, the effects created by this serum depend on the problems the skin has at the beginning of the treatment. Nevertheless, there are a couple of effects that Nanoil serum has on each face it's applied to, and this is protection from photoageing. Vitamin C is an antioxidant and anti-ageing agent. Additionally, vitamin C locks water inside skin, brightens up hyper-pigmentation and prevents new spots from blemishing the face. When used on a regular basis, Nanoil Vitamin C Face Serum deals with wrinkles, post-acne marks and ashy complexion. After being exposed to vitamin C, skin becomes smooth, soft and resilient.
Nanoil Vitamin C Face Serum: Where can you buy it?
As most top skincare products, Nanoil Vitamin C Face Serum is available in the majority of e-drugstores. You can also get it straight from the source at www.nanoil.co.uk.
Nanoil Vitamin C Face Serum: Better than others
There are a couple of reasons that in our opinion make Nanoil Vitamin C Face Serum better than other brightening cosmetics. Firstly, take a look at the size of the serum. Nanoil offers 1.69 fl. oz (50 ml) of a high quality skin product, whereas other brands sell similar products in 1.01 fl. oz (30 ml), or even 0.50 fl. oz (15 ml) bottles. Another important issue is that this bigger size doesn't influence the price. When compared to other vitamin C serums, Nanoil's price is competitive. Combining this quality with the facts that vitamin C face serum is super easy to use and targets a couple of skin concerns at the same time, it's clear to us that Nanoil Vitamin C Face Serum is the best of the best!