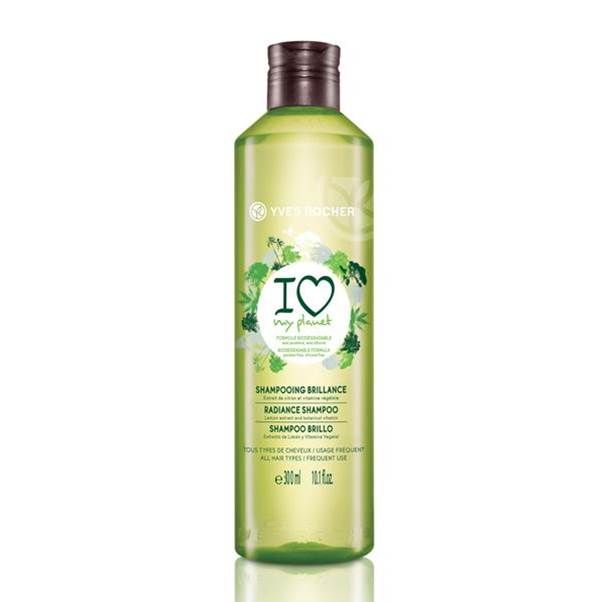 Yes: I love my planet.
I do not destroy it.
I recycle, I agitate and pay attention to what I buy.
When I saw Yves Rocher's hair shampoo on the display at the stationary store, named nothing else, but I Love My Planet, I found that I had to try it out.
There was nothing in my way because the shampoo is designed for all types of hair. Smooth, transparent consistency and environment-friendly formula, large capacity, beautiful, fresh citrus scent. It tempted me straight awa.,
I took it home, washed my hair: it is really gentle and lathers well, but (I have to disappoint you) it is not due to some delicate natural substances. Unfortunately, only thanks to comedogenic, not very pleasant to the scalp SLS substances, which can facilitate cosmetic work, but definitely do not match the pH of our skin. Irritation, overdrying, excessive (or too poor) sebum secretion – all this is "owed" to the harmful SLS. In other words: all good, eco shampoo, biodegradable bottle, does not pollute the environment … but what about my skin? It would be perfect if the  Yves Rocher shampoo would take care of me as much as the planet … apparently for the price, you cannot have everything.
But I have to admit that the shampoo lathers very well and really cleanses the hair. It leaves it clean and soft. The hair are not shiny, but definitely, do not tangle or dry out and frizz.
I do not think I would buy I love my planet shampoo again (unfortunately). Despite all my love for the planet, I prefer to find an eco shampoo without SLS. It will take a long time before I use up the entire bottle of a shampoo from Yves Rocher. I hope my scalp will somehow survive it.