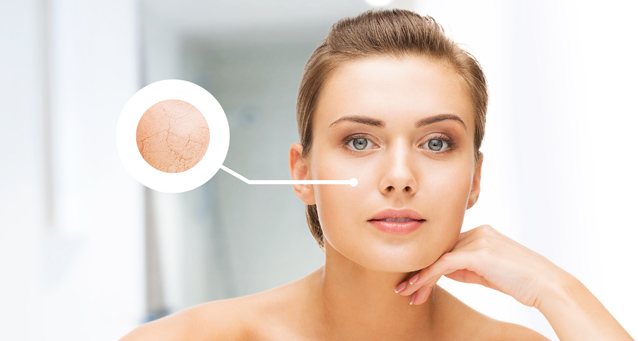 Winter means big changes for the skin. Low temperatures and warm air indoors may have a rather bad effect on the complexion. See how to care for your skin in the winter so it's flawless in the spring!
1. Cleanse your face differently in winter
If you use a gel cleanser, put it aside in the winter. Harsh washes may be too strong for the skin which is in a poorer condition because of minus temperatures and hot air generated by radiators. Go for mild cleansers which don't cause damage to the external coating. If your skin is dry, then a cream-like product works best.
2. Don't forget to exfoliate the skin
Exfoliation gives you brand-new complexion because you get rid of the external microscopic layer of old epidermis which builds upon the face and clogs the pores. That's why you need to let your skin breathe and use a non-invasive, enzyme peel even twice a week to remove dead cells, enhance absorption and simply make the face look fresh and smooth.
3. Get a broad-spectrum face cream
Have you ever heard of a broad-spectrum protective cream? It is a product which ensures maximum protection. It is a good choice both in summer and winter. A broad-spectrum cream is supposed to shield against UVA, UVB and IR radiation, and has a high factor, 30 SPF is a minimum. The skin is attacked by toxins and smog so you need the right product if you're a city dweller.
4. Use nutrient-rich face masks
It's a must! Use them all year round and never give them up in the wintertime: you need to keep the complexion from getting worse due to cold weather and dry air indoors. The skin is dehydrated and irritated in the winter because its level of moisture diminishes. Water easily evaporates while nutrients fail to enhance the complexion optimally. That is why a highly-concentrated nutrient-rich mask is very helpful. Use moisturizing masks abounding in hyaluronic acid.
5. Moisturize your skin even if it's oily
Some people apply thick emollient cream and their skin absorbs it like a sponge. Others think that an oily complexion will never get dry. Cosmetologists explain, though, that moisturizing should be incorporated into our routine no matter the skin type: keep it more intensive for dry skin and more lightweight for oily or combination skin (e.g. with a serum). The truth is that any skin needs moisturizing and you need to find a product that suits your complexion best.
6. Make use of natural oils
You don't need to worry that greasy oil will congest your oily skin. Oils can be suited to the skin types so both dry and oily complexions can get the right one. They are the perfect choice for the wintertime. Use them after spraying the face with a toner or flower water. You don't need much because just three drops should be enough to cover the face evenly. Use oils at bedtime under a cream. Apply them in the morning: mix some oil with a day moisturizer. It's a game-changer for dry complexions needing a hydration boost and shield against TEWL (transepidermal water loss).