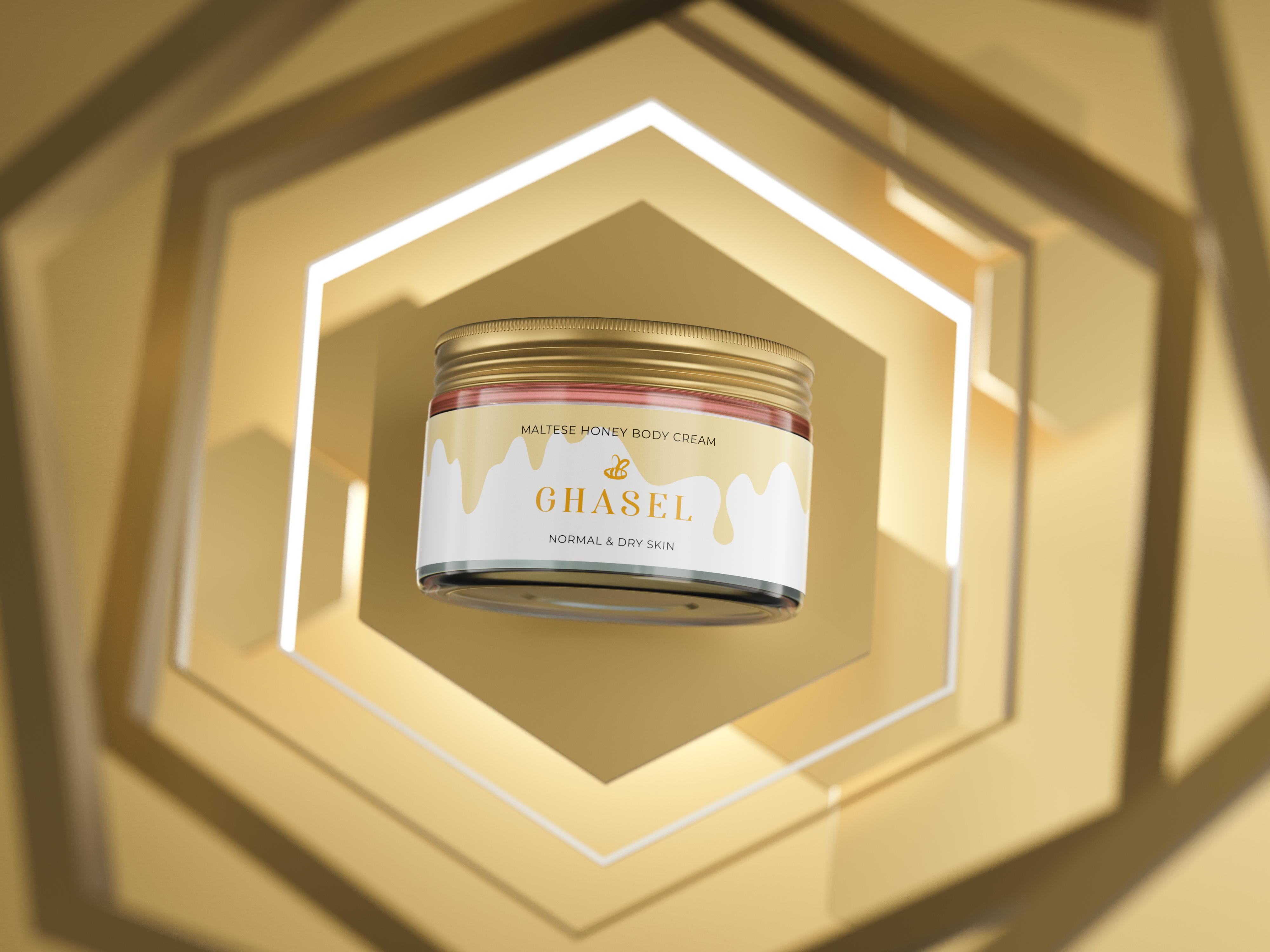 It perfectly nourishes, revitalizes and smooths dry skin. Ghasel Maltese Honey Body Cream – a deeply moisturizing body cream with a velvety texture that will give your skin a daily dose of vitamins. The effects visible after the first use are due to carefully selected active substances of plant origin and the best quality ingredients. Maltese honey, shea butter, natural emollients, vegetable glycerin, avocado oil, vitamin E and B12 are the main ingredients. The combination of the lightness of a body lotion and of a lubricating butter will make your skin feel fresh and young. The honey-floral fragrance will soothe your senses and take you to the land of honey – sunny Malta.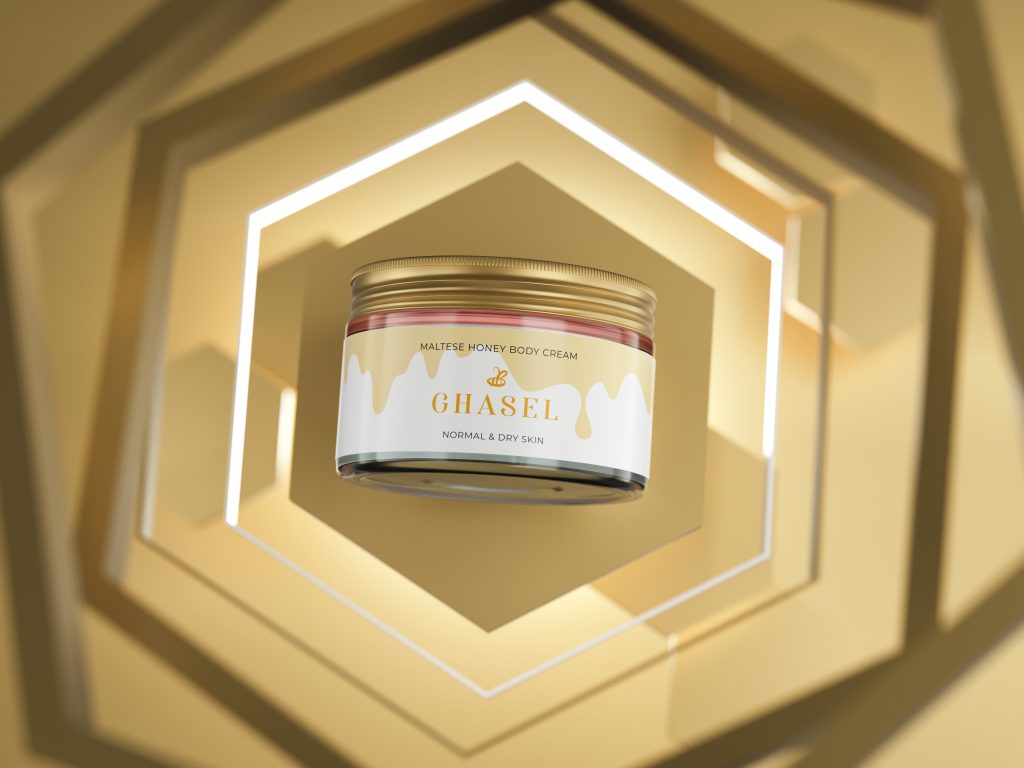 Meet the bestselling Maltese Honey Body Cream from Ghasel!
Super-rich Maltese honey-based body cream locked nature's power in a jar. It's truly a vitamin bomb that will provide your body with a solid portion of vitamins, essential for radiance and vitality. Maltese honey is a recipe for health, youth and beautiful appearance. You will notice the first effects after just 1 use – say "hello" to your new skin!
Maltese honey contains about 90% thyme pollen, which is known for its healing properties and valued for its intense aroma. It's also a source of important antioxidants – flavonoids with anti-aging effects. Antioxidants are the most effective when it comes to slowing down skin aging and the loss of firmness, healthy tone and smoothness. Thanks to the presence of many bioactive ingredients, it will allow you to enjoy delightfully silky skin. With Ghasel Maltese Honey Natural Body Cream you can stop time…

What makes Maltese Honey Body Cream restore the skin's youthfulness?
Vitamin E (Tocopherol) – called the "vitamin of youth", contains a mix of natural tocopherols (antioxidants), protecting the skin against free radicals, easily penetrates into the deep layers of the skin workin "from within", improves the skin's structures and restores its density
Vitamin B12 (Cyanocobalamin) – known as the "pink vitamin", reduces hyperpigmentation, smooths fine lines and wrinkles, regulates melanin synthesis, protects against photoaging
Maltese honey – provides adequate hydration of the skin, creates a protective barrier, the skin becomes oxygenated and elastic, shows anti-inflammatory effects, tightens the skin
Shea Butter (Butyrospermum Parkii Butter Extract) – rich in fatty acids, gives the skin a golden color, improves its softness, protects against harmful UV radiation, helps remove blemishes, stretch marks and orange peel, prevents the escape of water from the epidermis by forming a barrier on its surface
Calendula extract (Calendula officinalis) – restores the skin's pH balance, soothes inflammation and irritation (e.g. after shaving, sunbathing), supports the skin's natural immunity and protects it from external factors, eliminates excessive peeling of the epidermis
And to top it off, reach for the nourishing Ghasel Maltese Honey Face Moisturiser!
Enter the official website – ghasel.mt