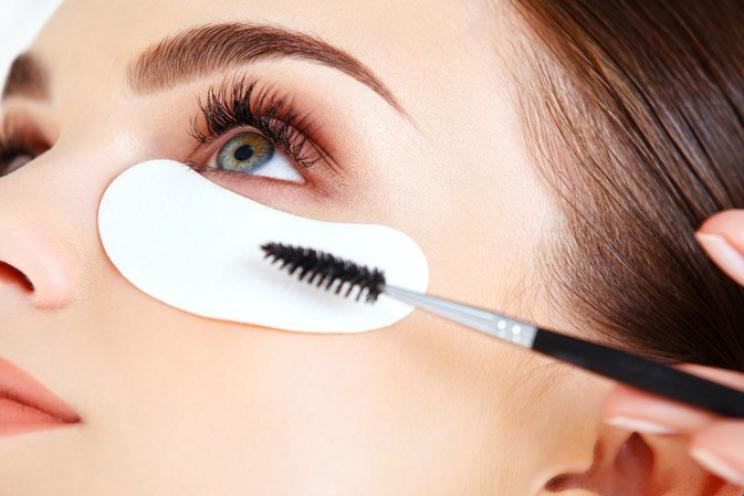 Have you got weak eyelashes? Do you notice them falling out every day? If you answered the questions positively, it's high time you took better care of the eyelashes and condition them in the right way. Find out whether you unconsciously make the most popular eyelash care mistakes. Some of the seemingly trivial activities might do considerable harm the eyelashes.
Most women don't even think about what their eyelashes might need. In most cases, we assume that eyelashes are just the way they are. We don't pay attention to the fact whether we take care of them in the right way or not. However, it's worth realizing that eyelash are one of the most delicate hair growing on our bodies that needs conditioning, moisturisation and defence. What should we protect the lashes from?
Here are the factors that influence eyelash condition negatively:
False eyelash extensions
Regardless of the method applied, false eyelash extension procedure is damaging. If the procedure is carried out once, it won't harm the lashes. However, if we expose eyelashes to this beauty treatment more often, the effects might be miserable. Why? Single synthetic lashes are attached to the natural hair. The more thicker the clusters are, for example attaching 8 false lashes to one natural (8D volume method), the bigger the burden for the eyelashes to carry. The bulbs might get significantly weakened and, in the long run, lashes fall out more frequently and grow shorter.
Lack of care
Conviction that eyelashes don't require any conditioning substances is wrong. Supplying lashes with moisturisation as well as vitamins, minerals and amino acids pays off. These are the very substances that strengthen the delicate hair from its bulbs to the tips. Thanks to this, eyelashes become more elastic and beautiful as well as less prone to damages. A good eyelash serum is a must-have of every woman who cares for health and good look of her eyelashes. Undoubtedly, care is the most important.
Eyelash curler
An inconspicuous eyelash curler can have negative impact on eyelash condition. The rule 'the less, the better' applies here as well. If used too frequently, eyelash curler makes lashes weaker, and if used inappropriately, it's easy to expose the lashes to mechanical damages. As a consequence, lashes become brittle and may fall out excessively. Moreover, contrary to the popular beliefs, an electric eyelash curler isn't a better solution (when compared to the regular eyelash curler). Indeed, the warmth generated by the device fixes the effect of curled eyelashes, yet the higher temperature doesn't serve lashes well.
Lack of make-up removal
The mistake which is considered as the most frequently made by women is make-up removal done in an improper way. It's even worse when we forget about this procedure and go to sleep wearing full make-up on. Even the smallest cosmetic residues left overnight might damage eyelashes. This dried-out mascara doesn't only clump lashes and become hard to remove with time but also it can cause irritations. Eyelash becomes more brittle and noticeably weaker.
Application of mismatching cosmetics
The delicate hair that surrounds our eyes loves being treated with cosmetics targeting its needs. Overuse of waterproof mascaras can harm the lashes, so does the application of cosmetic featuring overburdening, dehydrating and irritating substances. For the sake of eyelashes, it's better to choose delicate and natural under eye creams, removers and make-up cosmetics. Last but not least, it's highly important to pay attention whether a cosmetic's date of expiration isn't overdue – such products do more harm than good.