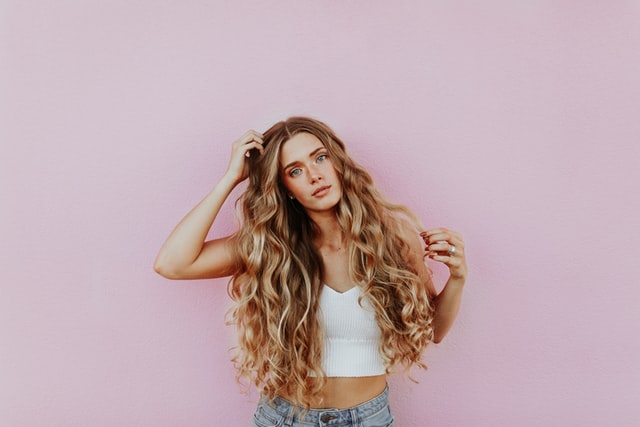 Every other woman spends most money on hair cosmetics while shopping for beauty products. Healthy, shiny and voluminous hair is the goal we keep trying to achieve. Too bad, drugstore conditioners and masks don't work the way they should whereas hair often rebels due to too much of the synthetic substances – you won't deceive nature with chemicals. Today, we tell you how to have healthy and beautiful hair – just like that.
Is it possible to have healthy and beautiful hair? Naturally!
Nature is a huge power that heals lots of ailments, helps you recover, boosts your mood, delays ageing. Natural substances give a full care, ideally match the needs of our hair and skin, and are safe and powerful.
Using a metaphor, nature is like the world's biggest factory, making the most effective beauty products and medication. Among the top substances, there are natural oils – amber-coloured, semi-fluid, extracted from the seeds and nuts. Their power is second to none. The ability for the intensive repair and stimulating hair growth is the biggest benefit. Thanks to them, you can do a healing hair oil treatment at home!
How to heal hair with oils?
To get a model-like hairdo, little is needed.
First of all – get natural oil (preferably, a well-designed blend of several natural oils, right for the hair type).
Second of all – regularly apply oils (or a mixture of oils) to hair and scalp. You apply them the same way you use hair masks yet the formula is a bit different – oily. Make sure the oils are natural, free of silicones and parabens and safe for the scalp. They clean the scalp, deliver hydration and mostly – penetrate hair bulbs, making hair stronger from the roots.
What does hair look like after oiling?
Most of all, it gets an amazing shine and excellent condition. Strands are luminous and silky smooth and their colour is intense. Hair loss is stopped. Hair bulbs are stimulated so hair grows fast and gets volume and body. Oils penetrate the hair and repair damaged structure.