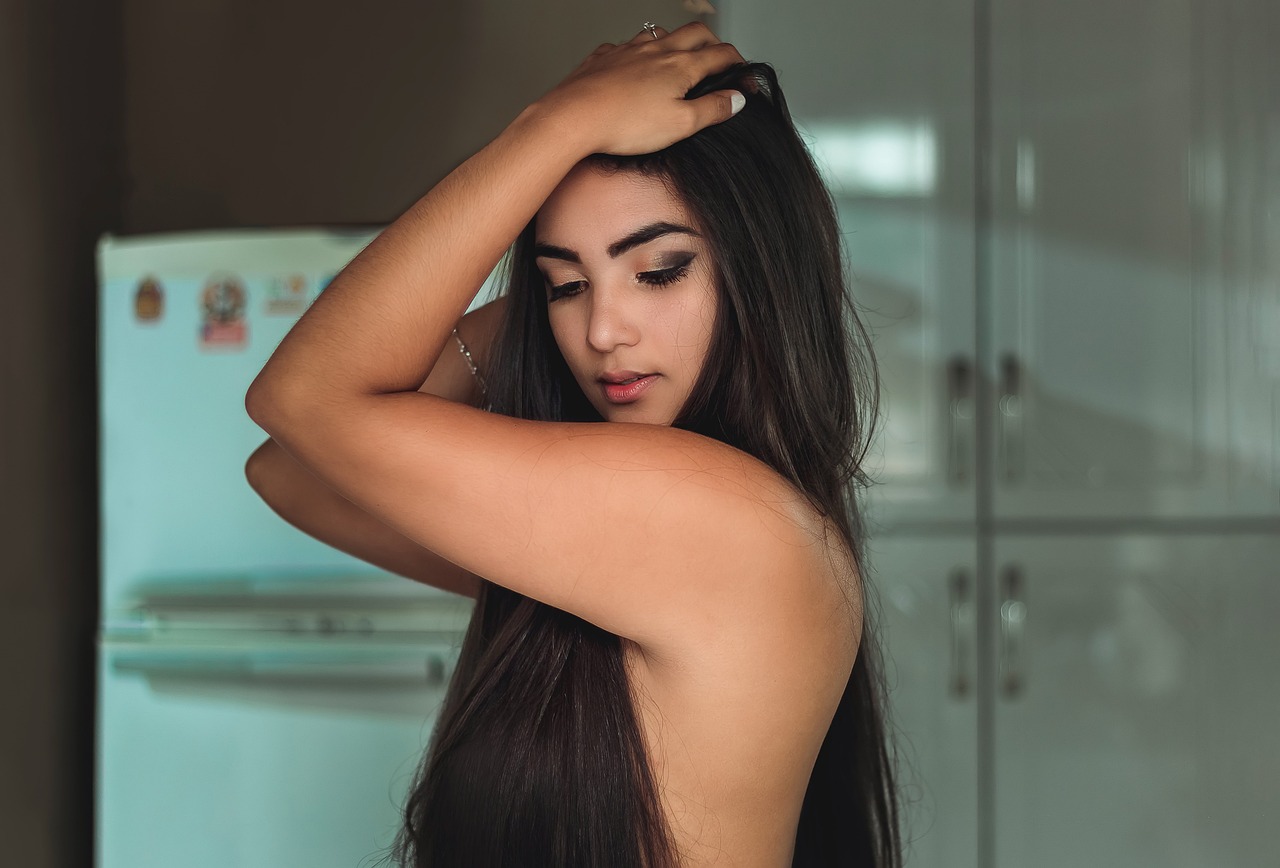 Henna dye is a great solution for those people who want to bring some freshness to their heads, but they are also afraid that colour-treating will destroy their hair. It's a natural dyeing method. What will happen if we combine it with an equally natural hair care solution called the hair oiling?
The properties of natural oils have been known for ages, and the same applies to henna. Both hair oiling and clouring with henna have been popularized around the world relatively recently, even though the inhabitants of India have been using them on a daily basis. What should we know about hair oiling and henna before we start using them?
Henna for hair is a natural plant colourant. This dye is prepared with powdered henna and is rich in valuable nutrients. After the application, the pigment penetrates inside and combines with keratin. Thanks to this, we gain not only beautiful hair color, but also nutrition, strengthening, glow and volume. Only original Indian henna gives such effects without unnecessary additions. Henna, we can only darken the hair by a few tones (we will not obtain black on blonde hair).
Natural hair oils are a natural replacement for drugstore beauty products. There are more than 100 oils used in cosmetics, thanks to this, we can choose the ones that will be suitable for our hair. Hair oiling with a properly matched oil is a great way to nourish, strengthen, regenerate, moisturise, smooth, increase shine, provide heat and sun protection, reduce dandruff, limit scalp oiliness and inhibit hair loss as well as boost its growth.
It seems logical that if we want to provide our dark hair with the maximum of beauty, it would be worth strengthening it with oils and enhance the shade with henna. However, the question arises, can you apply oil when you are planning to dye the hair with henna? How do the oils get along with the dye?
Hair oiling vs henna
– It is worth refraining from hair oiling a few days before henna colour-treating. Too much oil can on the hair can hinder the penetration of the dye into the hair interior, so it is necessary to cleanse the hair thoroughly and allow it to rest.
– The first hair oiling can be done before the first wash after the colour-treating. It would be best if it wasn't done earlier than 48 hours from rinsing henna. It also aims to avoid premature rinsing of the dye from the hair.
– Frequent hair oiling after the henna application is advisable because this type of colour-treating can dehydrate the hair and make it difficult to style and brush. Natural hair oils will help overcome this problem so they will provide proper hydration, they will make the hair smooth and easy to style.