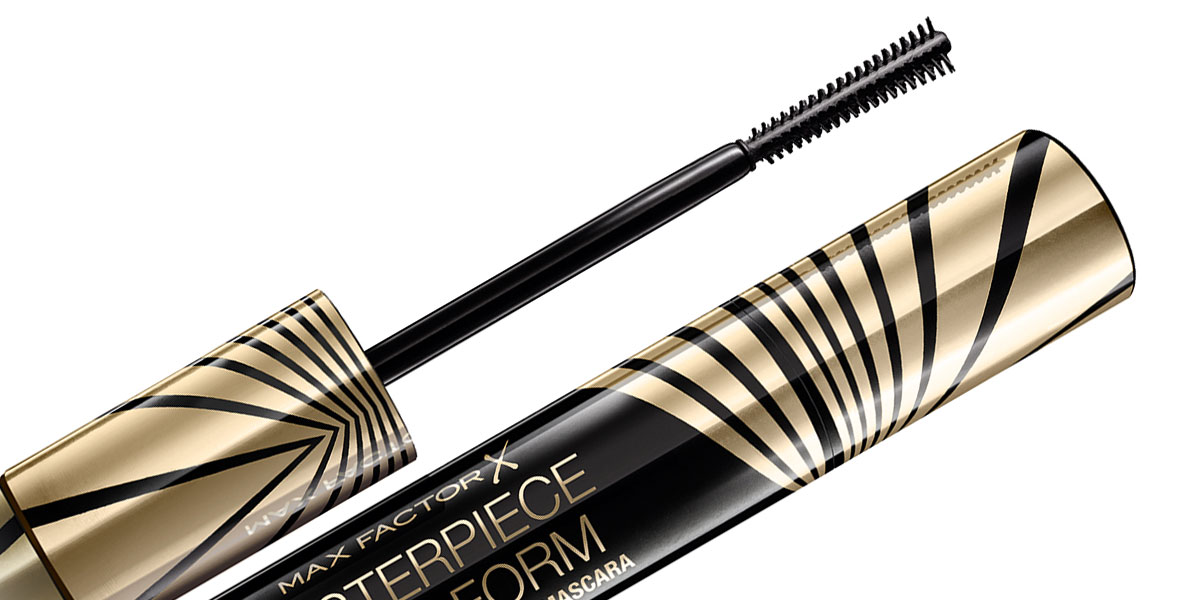 Masterpiece Max Factor Mascara
Which one of us women would not like to have long, dense and curled eyelashes? Right… Such an effect can be achieved due to mascara Masterpiece by Max Factor. According to the producers' claims, the cosmetic guarantees more precise effect in comparison with eyelashes that are not coated with any product. Basically, this is no discovery. Even natural black eyelashes will be more visible and optically bigger than pale eyelashes. The truth is, we have to be careful when it comes to numbers of layers that we tend to apply on eyelashes. Too dense layers of the cosmetic will clump eyelashes together and leave unattractive lumps on these. What is more, if one mascara coating is applied right after another, we should not be surprised by the effect we achieve – the mascara will simply run down our face or stain our eyelids. For that reason, in order to make the cosmetic hold longer on eyelashes, we have to wait a while between putting on the coats.
Masterpiece by Max Factor was closed in a golden and extremely elegant bottle. The mascara is available in two shades: Rich Black and Black/Brown. When it comes to the applicator, it is covered with densely arranged bristle, and is narrower on the tip. Such a shape enables the user precise eyelash coating. To demonstrate, the thin tip helps with applying the mascara on the shortest eyelashes growing in the inner corners of the eyes. Furthermore, the mascara is fairly efficient since its capacity equals 7,2 ml.
Do you know how to use a mascara?
The most popular technique of eyelash coating is, so-called, zig-zag motion. Such a manner of application makes eyelashes much denser and longer. By holding the brush at angle and by applying the mascara in inner corners of the eyes, we gift our eyelashes with a very characteristic look – we obtain cat's eye effect. When it comes to the eyelash ends as well as those growing in lower eyelids, in most cases these are coated by holding the brush vertically. This kind of trick makes eyes optically bigger and wide-opened.
Do you know the techniques of making your eyelashes thicker? Take an eyebrow comb and cover it with an eyeliner. Next, comb the eyelashes and treat these with an eyelash curler.