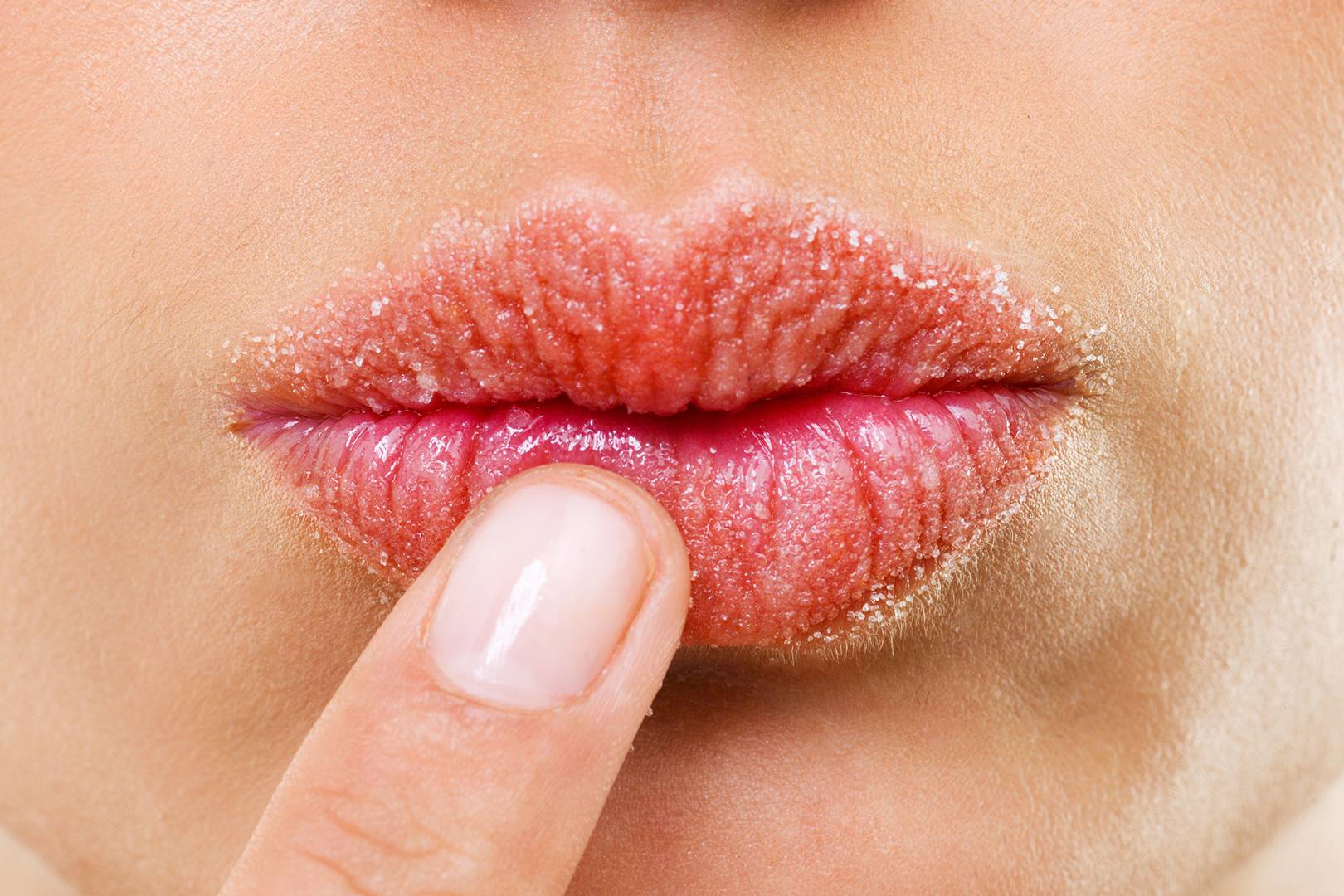 Chapped lips is a problem that affects most people, especially in winter. Most often they are the result of wrong cosmetics and low temperature. Regular lip glosses and lipsticks do not protect the lips from frost and other damaging factors. For this reason, you should choose care products containing vitamins and plant extracts (e.g. evening primros). How to prevent and cure chapped lips?
Chapped lips – causes
Chapped lips can have many causes. Some of them are:
too long stay in dry rooms or in cold conditions;
eating spicy and salty dishes;
licking lips outside;
hormonal imbalance;
vitamin B deficiency;
hypersensitivity to the ingredients of lipstick and other lip cosmetics;
use of alcohol-containing lipsticks.
Chapped lips – remedies
There are many ways to cure chapped lips. There are ready-made lip scrubs in drugstores. However, you can just as well do such cosmetics yourself at home – all you need is brown sugar and olive oil. For this purpose you can also use a soft toothbrush that will remove dead and dry skin. This way you will prepare your lips for moisturising. A lip scrub should be used twice a week for the best results.
Once your lips are clean, it's time for moisturising and regeneration. Apply honey on your lips and ensure that it stays there as long as possible. Once a week it's good to apply a thick layer of balm, universal cream, vitamin A ointment or petroleum jelly. Before leaving home, apply a lip balm with a UV filter.
On a daily basis use a good lipstick throughout the whole day. Choose products for very dry lips that are based on petroleum jelly. If your lips are excessively dried and the corners are cracked, apply a mild, hypoallergenic cream and a mild antiseptic, for example tea tree oil. Repeat it several times a day.
In order to improve the condition of your lips as soon as possible, tighten a piece of orange between your lips. Thanks to this, your lips will regain a healthy look after just a few minutes. Although it is an effective method, it is not durable. It is good when we need a short-term effect.
You can have chapped lips due to general dehydration. To eliminate this cause, drink at least 1.5 litres of water a day.
Cracked lips – remedies
First of all, cracked lips need proper lubrication. In the past, goose or duck fat was used but nowadays coconut oil, olive oil or shea butter is used. All of these products are available in most drugstores. The lips should be lubricated as often as possible.
As it is usually with cosmetics, it's worth reading their composition. If they contain alcohol, do not use them on your cracked lips, because they may deteriorate the condition of your lips. When it comes to lip care, it's good to use only edible products such as honey, which is a natural source of many nutrients.