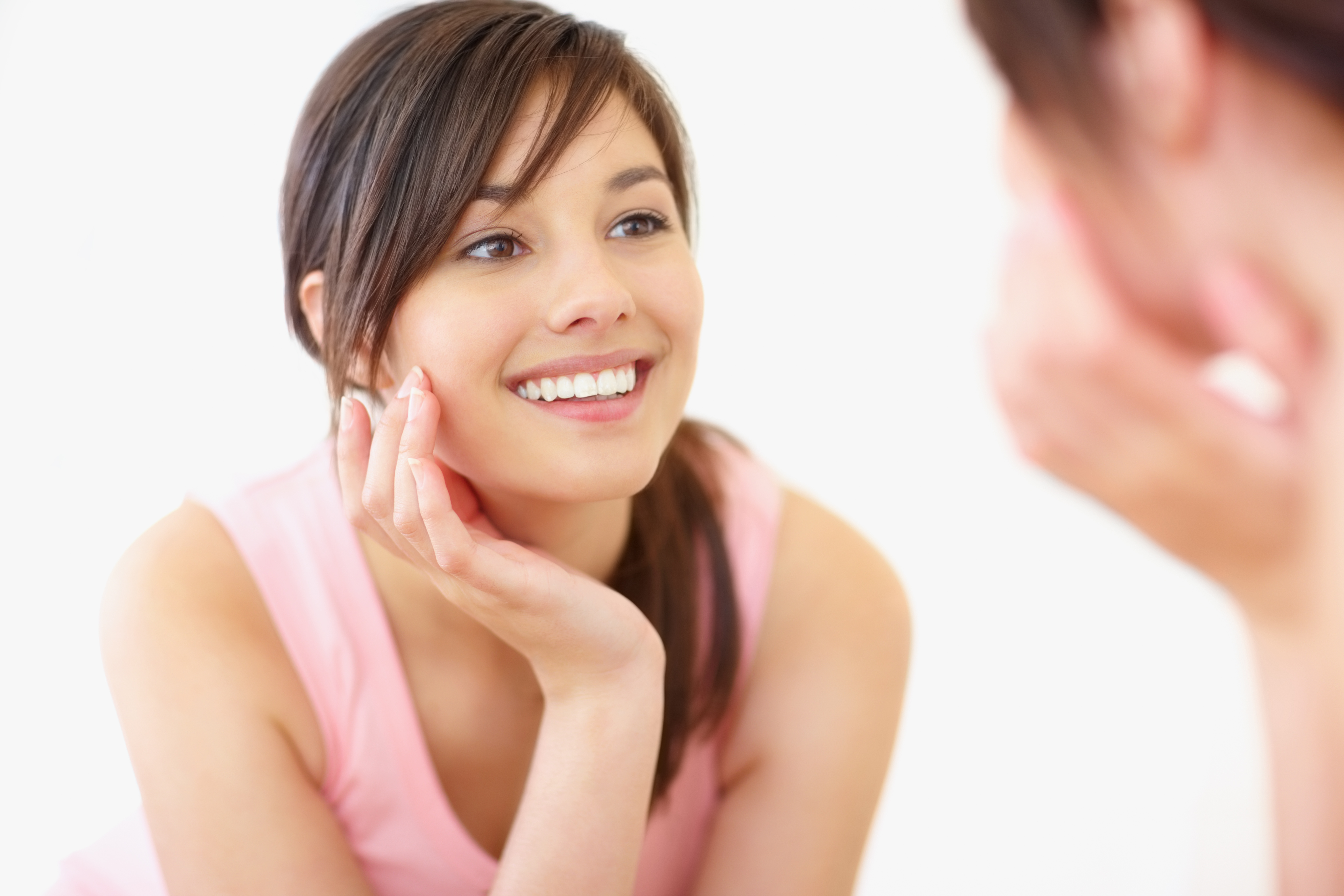 All women want to look remarkably even while working out at the gym. However, if you do exercises wearing make-up, you cause serious harm to the skin. Sweat combined with cosmetics clog skin pores; and this leads to acnes and irritations. Learn how to look good at the gym without wearing any make-up.
No Make-Up Fitness
If you're planning to spend an hour or two on intensive physical exercise, always remove the make-up. The mixture of sweat running down your face and the ruined foundation is far from being attractive. The same applies to a mascara. Instead of using these cosmetics, put a BB cream on the face (it delivers beautifying action). Also, it's a good idea to attach false eyelashes. However, henceforth, remember that working out in the full make-up can lead to acne and blackheads.
How to Maintain Complexion in Good Condition?
Have you noticed that there are more and more acne and irritations appearing on your face? If yes, start applying cosmetics that reinforce walls of blood vessels and are able to remove dead epidermis cells. Give a try to creams containing arnica and fruit acids. Thanks to them, red spider veins are supposed to disappear and skin pores become clean. Consequently, your face skin will become smooth, beautiful and healthy.
Say 'NO' to Bacteria!
It's obvious that the gym equipment is covered with loads of bacteria. By touching dumbbells, stationary bicycle handles and workout benches, and then by wiping the sweat from your forehead, you transport the germs onto your face. Aftermath? Acne, blackheads, irritations, without mentioning various dermatological diseases you won't even want to hear about. If you care for pretty-looking skin, always carry a towel. You'll use it to wipe the sweaty skin and also to lie on it; it'll pose a barrier between your skin and a mat that thousands of people have been using before you. Take a shower after every single workout and apply some disinfecting cosmetics. Also, you can make a good use of antibacterial tissues and gels.
Looking Good After Finished Workout
Don't apply any strong perfumes nor fruit mists before exercising. Instead, use thermal spring water in spray. If you would like to make your antiperspirant protect you even better, apply it in the evening. Remember to tie your hair. Wear a hair band and pin your bangs. Obviously, wash the head once you finish exercising.