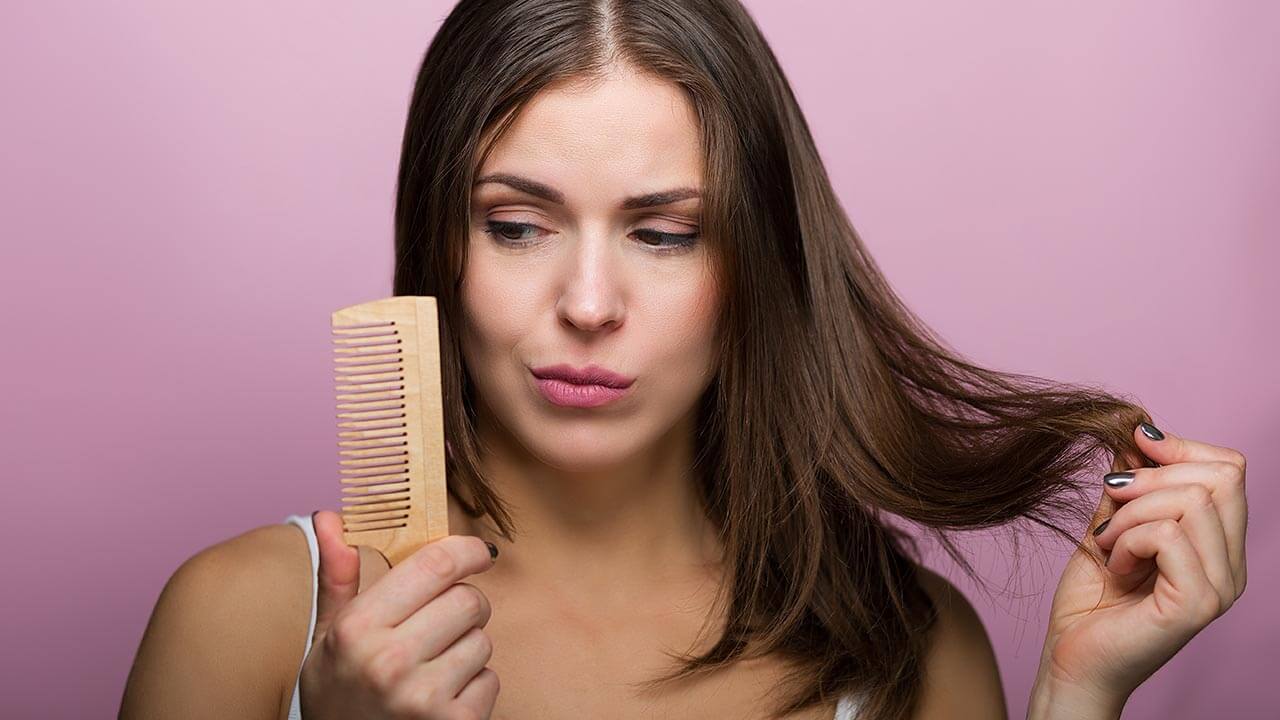 Many women, especially the ones having curly dry hair, are bothered by frizz. If you belong to this group, check what you can do to get rid of the problem and enjoy a gorgeous silky smooth hairstyle.
Frizzy hair – causes
Frizz has its source in many things. The most common causes include dry hair (dehydrated hair cortex) and damaged structure (cuticles). Such imperfections usually result from unsuitable hair care, hot tools, wrongly-matched products and a variety of outside elements (weather conditions, air pollution).
Hair which has been treated to heat over a long run is the most prone to frizz as it loses the necessary amount of moisture. What is the consequence? Hair is dull-looking, dry and starts getting frizzy. The cuticle scales don't cling to the stem so hair's coarse, lackluster and tangled.
The following factors encourage frizzy flyaways:
hair structure and texture: fine, curly, highly-porous hair;
hair condition: dry and damaged hair;
weather conditions: strands are unruly when air humidity increases;
wrong hair care: chemical processing, hot styling, overuse of hairstyling products.
How to win out over frizzy flyaways?
HAIR WASH
Use smoothing and moisturizing shampoos. Remember to precisely rinse them with warm water and use cold or lukewarm water for the last rinse. After washing, apply a leave-in cream conditioner to make hair heavier and keep frizz at bay. Specially-designed anti-frizz formulas give nice results too. In your blow-dry routine, choose cool airflow and ionic devices. Give up on a flat iron which leaves hair structure damaged.
MOISTURE BOOST
To tame unruly flyaways, try out argan oil, coconut oil or castor oil. Make use of liquid silk for smoother hair structure. Always apply such products to hair ends only. Otherwise, you will end up with greasy lengths and roots.
MASKS & TREATMENTS
Various masks work for taming frizzy strands. Do a mask at home or get a ready drugstore or salon product. If you plan on DIY treatments, use olive oil, castor oil, linseeds or egg yolks.
Frizzy hair rescue
Apart from the above-mentioned hair care methods and frizz-taming remedies, take these hints:
rinse hair using cool water to close cuticles and smooth out the hair;
don't overwash your hair to avoid extremely dry strands;
let your hair air-dry or use ionic dryers and cool airflow;
use natural-bristle brushes, gently towel-dry the hair;
if you must straighten your hair, use ionic flat irons with ceramic or tourmaline plates.