Have you heard about the popular Nanobrow Lamination Kit for DIY lamination at home yet? If not, take a closer look at it! Brow lamination at home can save the time and money you would have to spend for a treatment at a beauty salon. All you need is a good quality brow lift kit, which includes all the necessary tools and accessories to perform the treatment easily.
What does the Nanobrow brow lamination kit contain?
The practical Nanobrow Lamination Kit for brow lift and lamination contains:
Brow glue (7 ml / 0.24 fl oz).
StepOne Lifting lotion (5 ml / 0.17 fl oz)
StepTwo Fixer (5 ml / 0.17 fl oz)
All the necessary applicators for eyebrow lamination treatment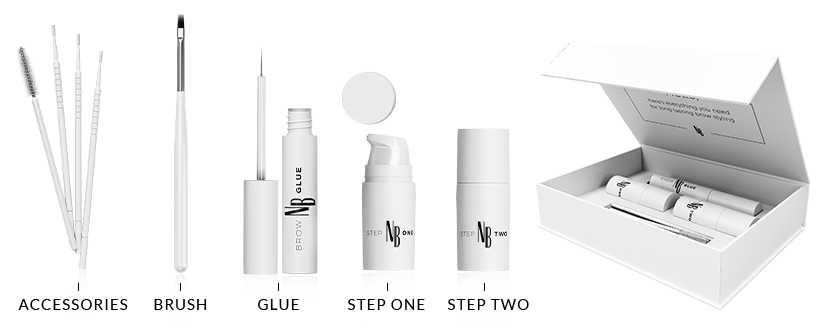 This is everything you need to perform brow lamination at home! The effects last for up to 6 weeks, depending on the thickness and susceptibility of your eyebrows. Your eyebrows will look ultimately voluminous, more defined, and beautifully lifted. This brow lamination kit is ideal for both home use and professional beauty salons.
Flawless eyebrows with the kit for DIY brow lift – Nanobrow Lift Lamination Kit
The eyebrow lamination effect looks very natural and lasts for several weeks. Eyebrows look visually thicker, more defined, and shiny – they can beautifully emphasize the depth of your gaze and soften your features! The brow lamination treatment is especially recommended for owners of unruly, sparse, or thin eyebrows that stick out in the wrong directions.
The kit for long-lasting brow lamination – Nanobrow Lamination Kit is the perfect solution for any woman who wants to try the DIY brow lamination treatment at home and save money. This innovative lift kit comes at a very attractive price and you can be sure that it will stay with you for a long time. The powerful brow lamination kit for home use will last for 10 individual treatments, ensuring many months of perfectly styled brows!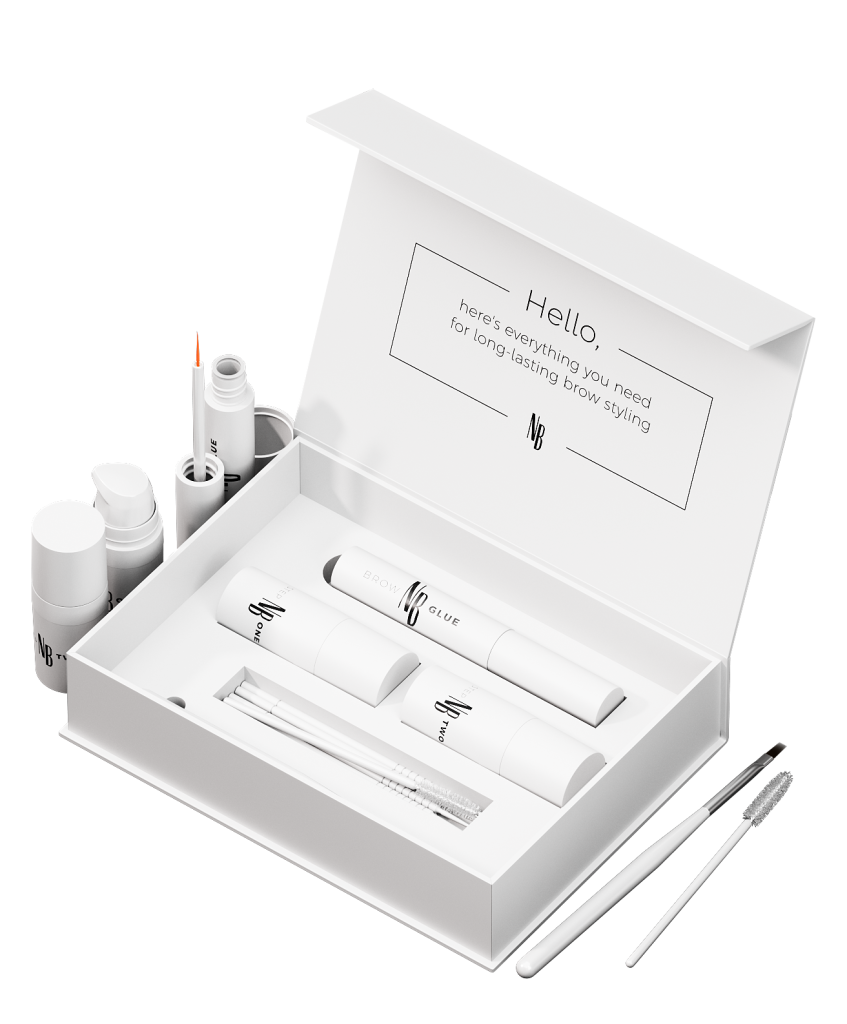 Why you'll fall in love with Nanobrow's brow lamination kit?
Women love Nanobrow Lamination Kit for long-lasting brow lift and lamination! This is proven by the excellent reviews, a high place in popularity rankings, and the fact that the DIY Nanobrow's lamination kit is recommended by female consumers!
Nanobrow Lamination Kit for at-home brow lamination:
contains the necessary tools to perform brow lamination at home
provides the effect of precisely shaped eyebrows for many weeks
comes at an affordable price, and the efficient solutions will last for a long time
ensures visually voluminous and defined eyebrows
this brow lift kit not only shapes but also conditions brow hairs
visually camouflages unsightly gaps and defects in the eyebrows
is an ideal kit for brow lamination at home for everyone
is ideal both for professional salons and for home use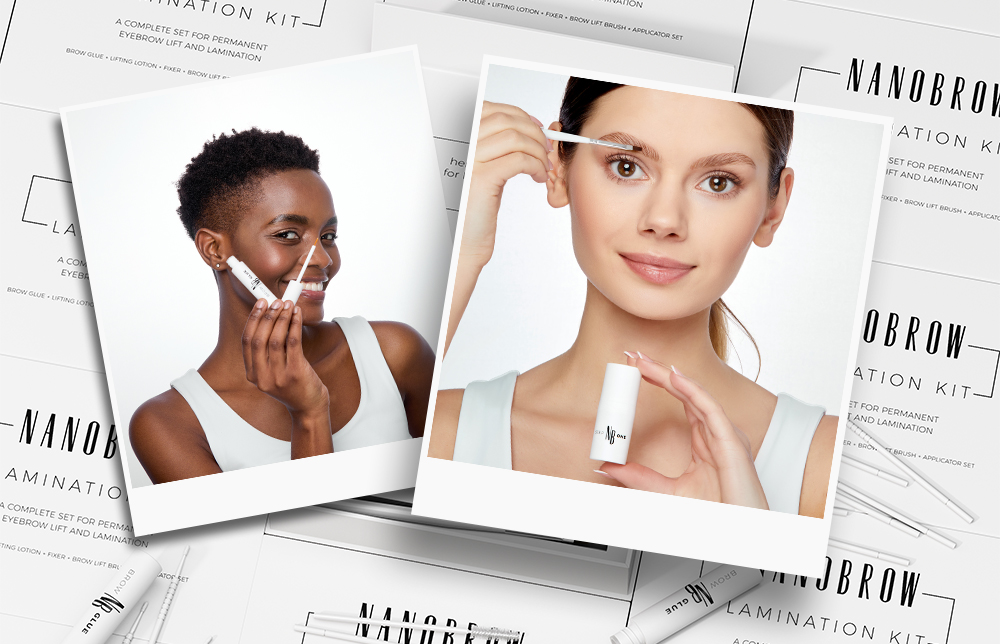 Eyebrow lamination at home – a step-by-step tutorial
How to do brow lamination at home with Nanobrow Lamination Kit? Follow the instructions and you will see how easy it is:
Remove your makeup thoroughly with an oil-free product (like Nanobrow Micellar Makeup Remover). Eyebrows should be free of any oily residues to absorb the styling solutions better.
Apply a small amount of glue on the eyebrows with an applicator and wait about 25-50 seconds.
Use the included brush to apply the lifting product on the eyebrows. Apply it starting from the inner brow edge while styling brow hairs in the right direction.
After 5-8 minutes, remove the product with a dry cotton pad.
Use the brush to apply the last product on the eyebrows, all the while shaping brow hairs into the desired position. After 5-8 minutes, wipe off the product with a moistened cotton pad.
Brush through your brows with a spoolie and enjoy your perfect eyebrows for 6 weeks!
You can order Nanobrow Lamination Kit for DIY brow lamination at www.nanobrow.co.uk, online, or you can find it in regular beauty stores and beauty salons.