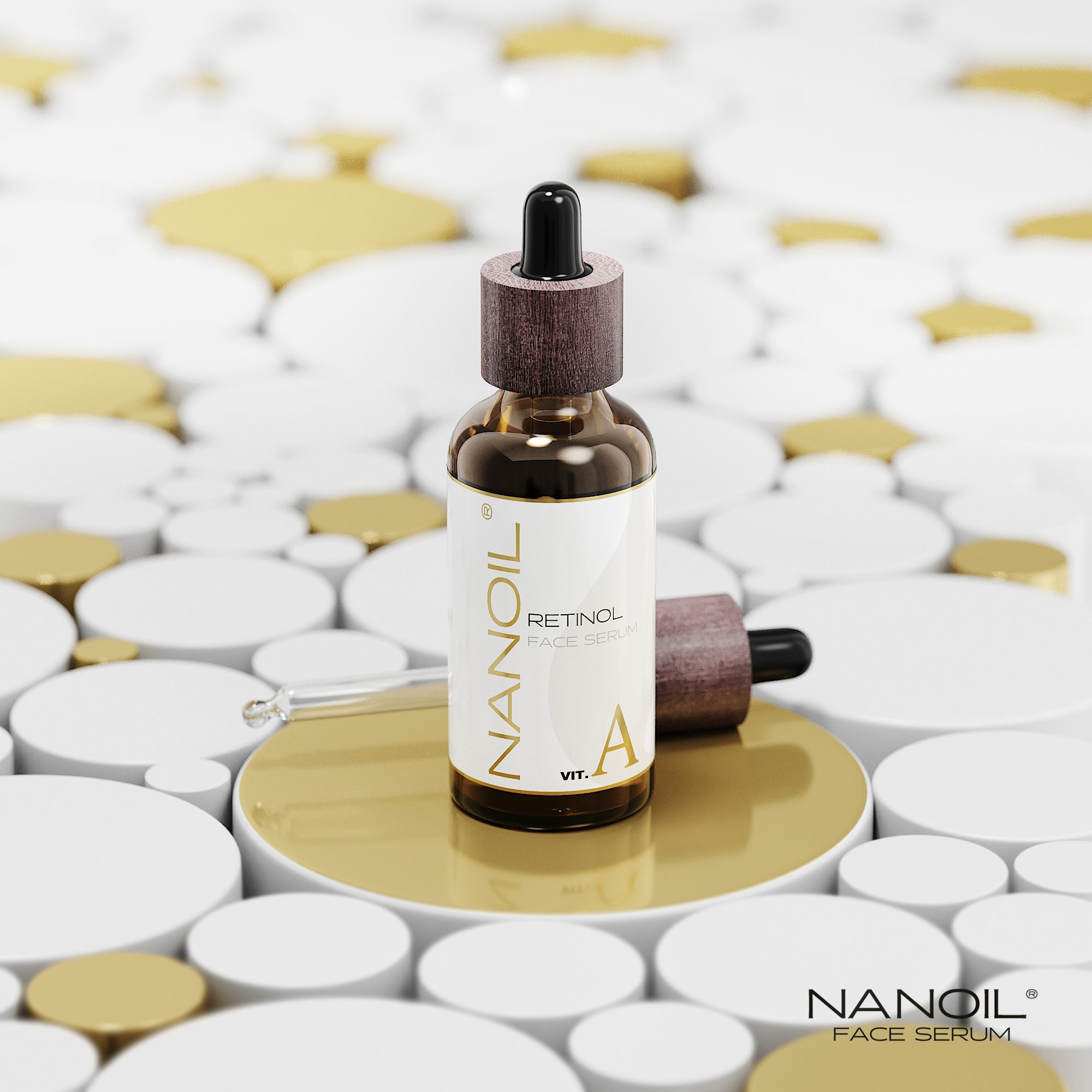 When you're in your 30s, the skin is slowly getting less supple, and this inevitably leads to wrinkles. It can't carry out its self-healing processes as quickly as it used to just 5 years ago. Decreasing collagen levels don't help keep you looking young either. This means only one thing – your skin is aging, and it's doing it pretty fast. Want to avoid wrinkles and age spots? Reach for Nanoil face serum with retinol. Help your skin remain young for longer.
Retinol: The guardian of youthful appearance
Retinol is a crucial element of skin care. According to cosmetologists, it gives the best, measurable effects of facial rejuvenation. If used regularly for a few months, retinol is able to improve skin's resilience, replenish water, nourish and reduce wrinkles. Retinol leaves skin visibly younger, supplier and fresh-looking. It's this very nutrient that strengthens collagen fibers responsible for suppleness.
Nanoil face serum + the best form of retinol
Nanoil face serum is formulated with the top-quality retinol, which is retinyl palmitate. This is a pure form of vitamin A that preserves all of its properties and benefits for skin. As you get older, skin is getting weaker and loses its abilities to perform and go through all stages of self-healing process in an undisturbed way. This is exactly when you should take up some action and supply it with what it needs most – vitamin A. Nanoil Retinol Face Serum significantly speeds up the skin renewal by removing dead cells quicker and thus revealing new skin. Interestingly, retinyl palmitate is proven to strengthen and fix each skin layer, not only the outermost.
Best effects? Only with Nanoil Retinol Face Serum
MOISTURE BOOST Nanoil Retinol Face Serum promotes skin defense mechanisms and locks water inside.
ANTI-AGEING STRATEGY The age-reversing quality of retinol was scientifically proven. Vitamin A has a positive effect on skin's appearance, and when used regularly, it reduces wrinkles. Soon the complexion becomes smooth and soft, thus looking younger.
EVEN-TONED & CLEAR SKIN Nanoil Retinol Face Serum also deals with discoloration and hyper-pigmentation for brighter and luminescent skin.
INCREASED COLLAGEN PRODUCTION Retinol significantly increases the amount of collagen in skin and promotes cellular turnover. As a result, skin treated with vitamin A is elastic and resilient.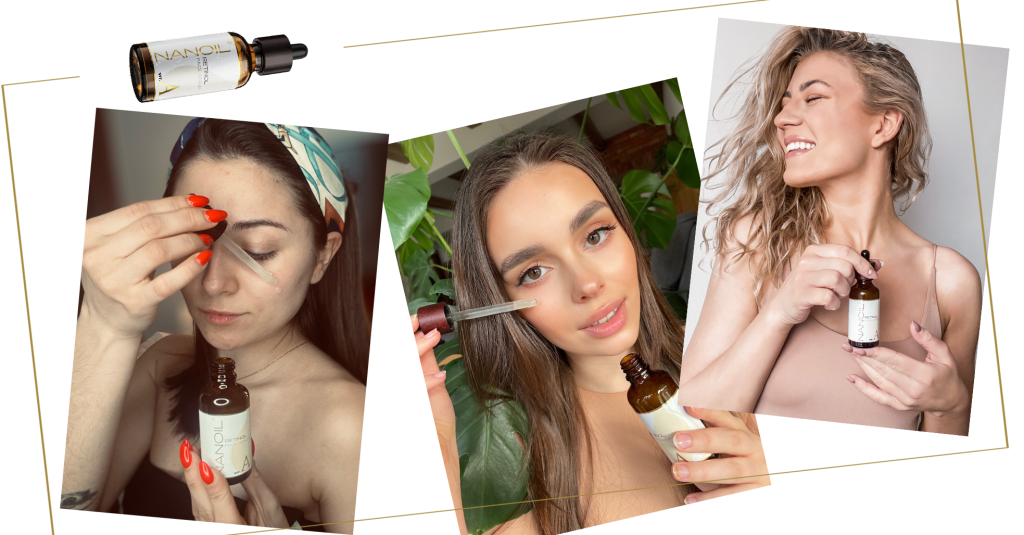 Do you have to wait long to see skin improvement?
The good news is that Nanoil Retinol Face Serum works fast, which is owed not only to top-quality retinol but also to punarnava extract. This potent antioxidant improves skin's resilience and makes it smoother in no time. With Nanoil face serum you will be finally able to get deeply moisturized and perfectly-looking skin in just a couple of weeks. When applied regularly at bedtime to cleansed face, Nanoil Retinol Face Serum will give you:
smooth, supple and pleasant skin.
younger-looking skin (reduced wrinkles).
even-toned skin.
clear skin (erased pigmentation spots).
moisturized skin.
Fancy knowing how it feels to have flawless complexion? Go on nanoil.co.uk and learn more about this amazing vitamin A face serum, where you can also order genuine Nanoil products with quick home delivery. Choose the skin treatment that will give you desired effects in just a couple of weeks.