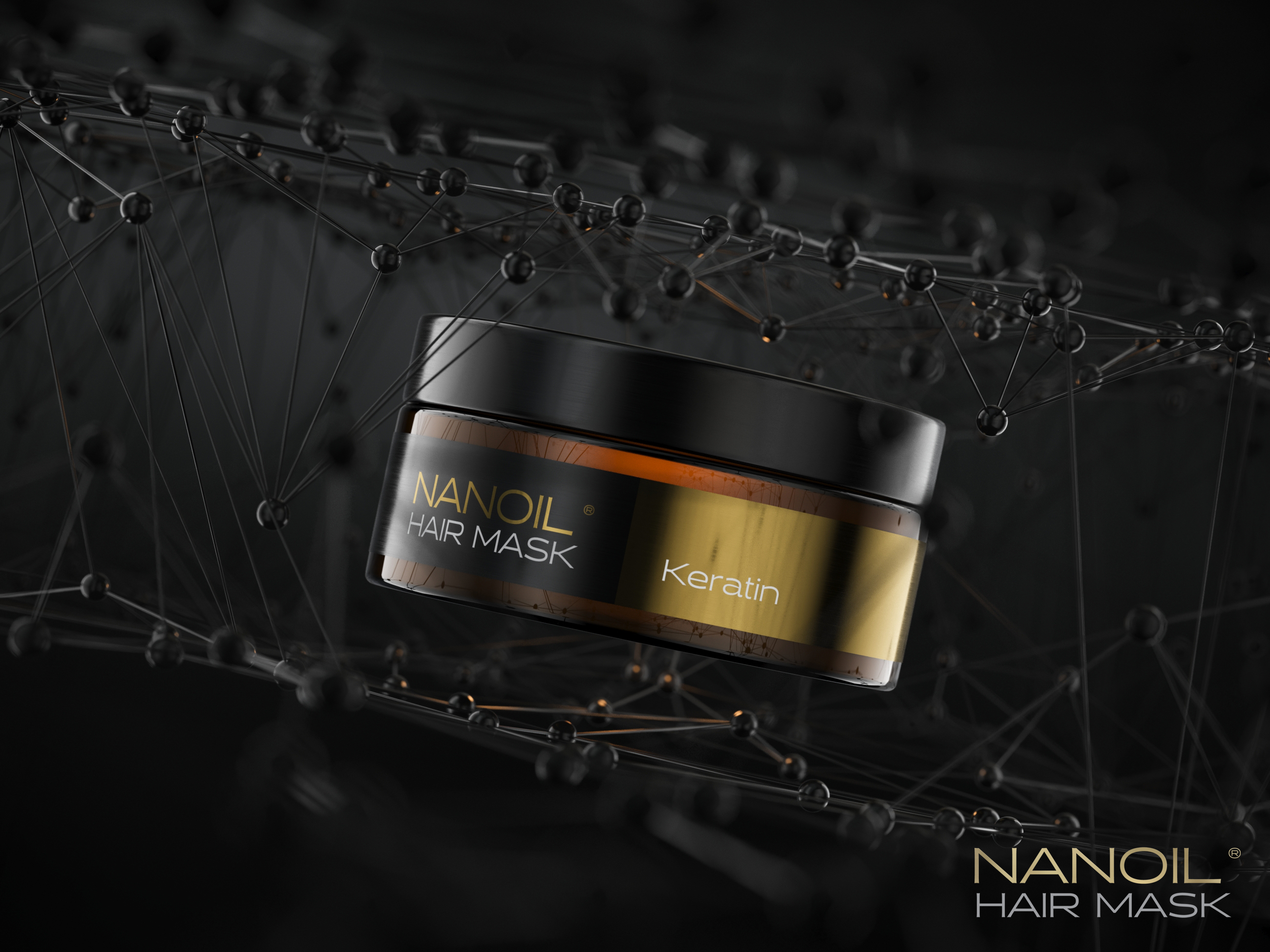 A good hair mask is a mask that really works. The effect depends on the ingredients it is made from. If you're struggling with damaged hair, try Nanoil Keratin Hair Mask. This is the best hair-repair mask because it is based on keratin which is essential to fix damage in hair.
Keratin mask to revive damaged hair
Keratin is absolutely the best ingredient to fix hair damage so it's good to search for it in daily care products. Keratin is a natural building block and its deficiency makes hair break and split. Hairdressers know it very well and that's why they usually recommend a keratin treatment to rescue damaged hair. However, you can repair your hair at home: all you need is a good keratin hair mask.
A keratin mask can fix even the most ruined hair. It just needs to contain a hydrolyzed form of keratin like Nanoil Keratin Hair Mask. In this case, it just needs to be applied regularly so that keratin molecules can restore the hair, penetrating its deepest part when they're most necessary.
What else does a Nanoil mask contain?
As already said, hydrolyzed keratin is the major ingredient in the Nanoil Keratin Hair Mask but it isn't the only one. Panthenol is another big component which maintains the optimal levels of moisture in hair and keeps it nourished. This vitamin is very common in hair-care products but blending it with keratin is a quite new idea which is the secret to the mask's high effectiveness.
At the same time, it needs to be underlined that the Nanoil mask has a simple formula. It has no phthalates, parabens or other synthetic enhancers. This is a lightweight mask filled with repairing and revitalizing ingredients.
Effect of Nanoil keratin mask
The blend of these ingredients make the Nanoil mask work from the first usage. It strikingly improves the look of hair, making it smoother and easier to detangle. If you've always struggled to comb out your frizzy strands after washing, you'll forget the gripe with Nanoil Keratin Hair Mask. There's more to its benefits, though!
This is the best hair-repair mask which fixes damaged ends, strengthens hair throughout the length and inhibits hair loss. Because it abounds in keratin, it restores resilience in ruined hair. You only need to use it once a week to see it's an ideal mask for damaged hair: effective, fast-working, lightweight, not overburdening the strands or making hair flat and volume-less.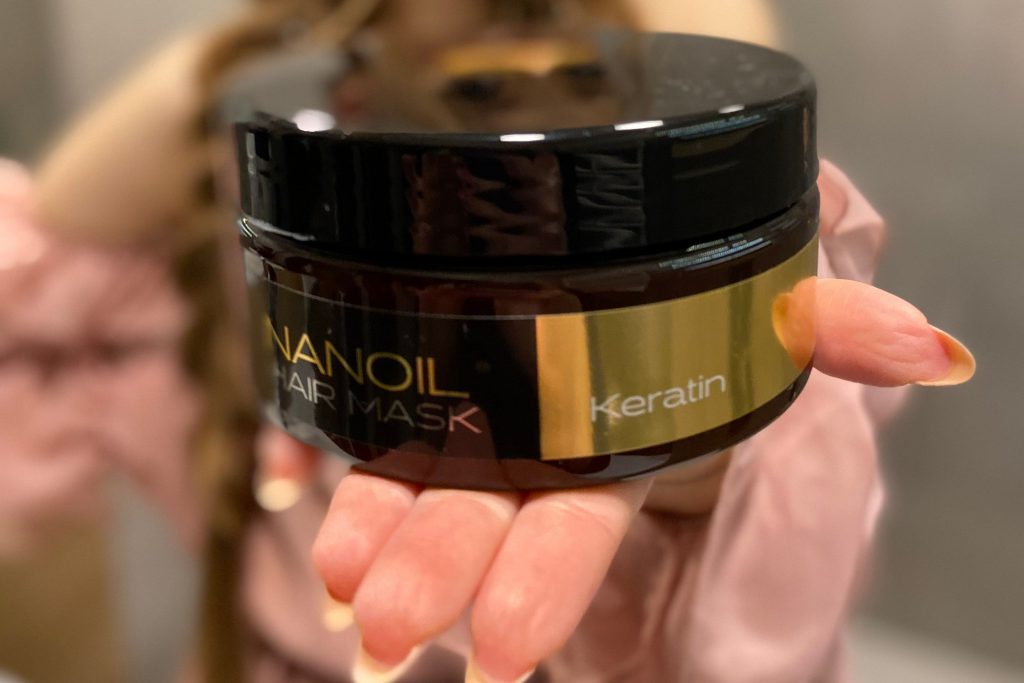 As soon as the condition of your hair gets better, you don't need to give the mask up. It will let you keep it in shape for longer!
Nanoil Keratin Hair Mask: good value for money!
Most professional products for damaged hair are very pricey. As far as Nanoil goes, every woman wanting the suitable treatment can afford it, not just salon owners. This is a good investment: one Nanoil mask lasts you for a few months of regular application, and it never fails to work.
On top of that, the application of a Nanoil mask turns out to be really pleasurable. Wash your hair and apply the mask: 15 minutes every 3 or 4 days will do. After a few weeks the hair gets stronger and damage-proof. The effects speak for themselves: it's worth it!