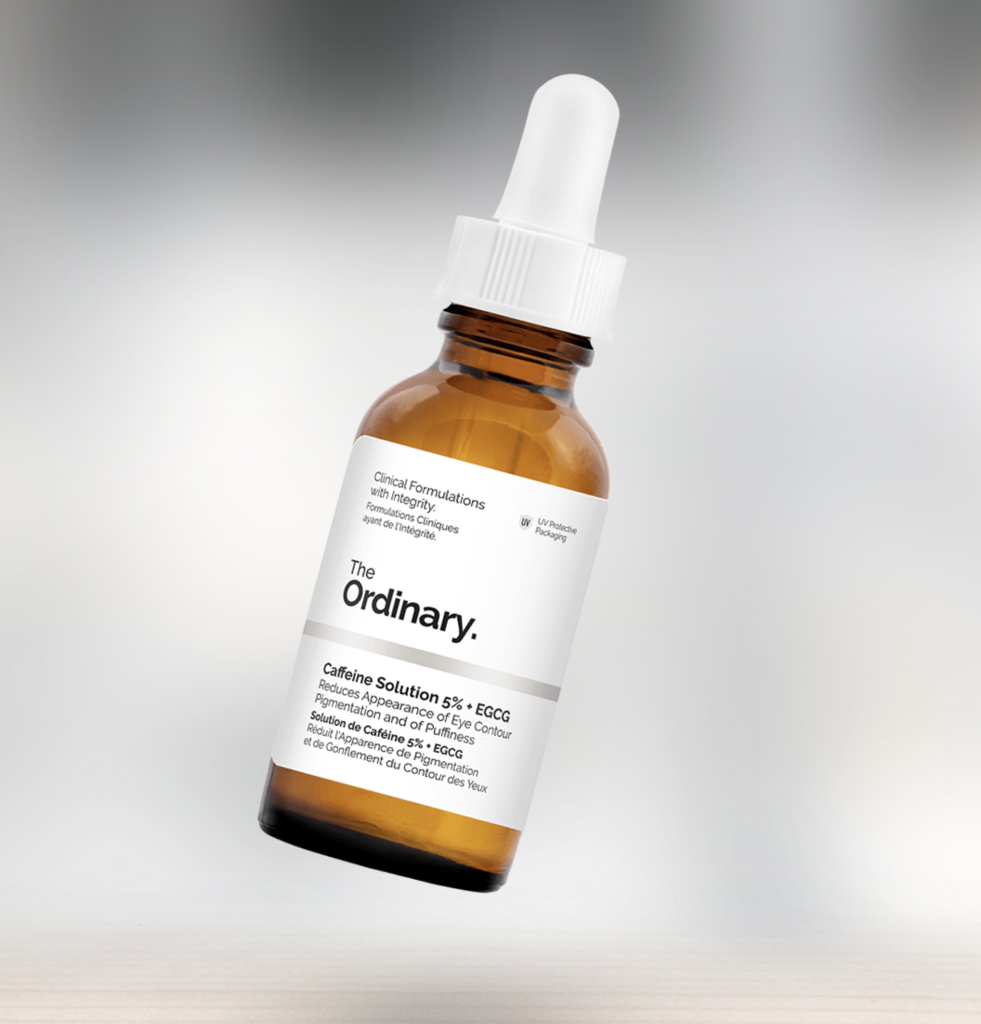 Dark circles and bags under eyes is a nightmare to many women. It makes you look more tired and older than you really are. It impedes your make-up and is difficult to camouflage. What should you do? Just use eye serum The Ordinary Caffeine Solution 5% + EGCG and wave goodbye to the puffiness.
Serum Caffeine Solution 5% + EGCG — what is it?
Apparently, it is one of the best cosmetics for eyes' area. Natural components and simple use make this product truly amazing. It was placed in a 30 ml bottle with pipette. Thanks to this type of applicator each use is fast and easy. Remember that the serum is suitable for use for 12 months since opening the packaging.
The Ordinary Serum Caffeine Solution 5% + EGCG — action
Caffeine Solution 5% + EGCG moisturises and oxides skin around eyes. At the same time, it reduces bags and lightens dark circles. It provides vast protection against ageing, free radicals, stress and other unfavourable factors that can contribute to worsening skin this area. Additionally, The Ordinary serum makes skin elastic and firm, smoothes crow's feet and delivers many nutrients.
How should you use The ordinary serum?
Apply this cosmetic in the morning and in the evening on the clean and dry skin around eyes. During application, you should consider performing gentle massage with your fingertips. This way, you can boost blood circulation, flatten minor wrinkles and stimulate absorption of nutrients by deeper skin layers. The serum has pH close to natural skin pH. For even better results, store this product in the fridge. Cold serum used on the skin will faster deal with imperfections.
What does Caffeine Solution 5% + EGCG contain?
The Ordinary contains vitamin C, green tea and caffeine that in significant level influence skin condition. The serum is free from alcohol, mineral oils, silicone and nuts. It is 100% vegan and was not tested on animals.