No More Tired Skin! Go For Maltese Honey Face Moisturiser from Ghasel!
Cleansing is the first step in a daily skin care routine, but what's next? For nourishment and hydration, try Ghasel Maltese Honey Face Moisturiser. This top-quality moisturizer contains a luxurious blend of organic oils, anti-aging ingredients and the extraordinary Maltese honey.
Experience pure rejuvenation with this rich yet lightweight formula that quickly penetrates the skin without leaving a greasy film.
Go for Maltese Honey Face Moisturiser
It delivers the ultimate 24-hour moisturizing solution for all skin types. Maltese honey, combined with plant extracts, vitamins and oils, provides intense hydration, improves skin elasticity and restores its youthful appearance.
Moisturizing is one of the most important things you can do for your skin. Ghasel keeps this in mind, which is why the brand has launched Maltese Honey Face Moisturiser. The blend of nutrients and plant extracts leaves your skin fresh and radiant. And it's perfect for all skin types!
This unique formula naturally boosts collagen and elastin production, improving the suppleness of the face to make it look younger, healthier and rejuvenated.
Effective hydration for your skin
Ghasel moisturizing cream works well for morning and evening skin care. Day by day, it boosts skin defense so that it can combat harmful environmental factors. It provides an effective solution for a wide range of skin types.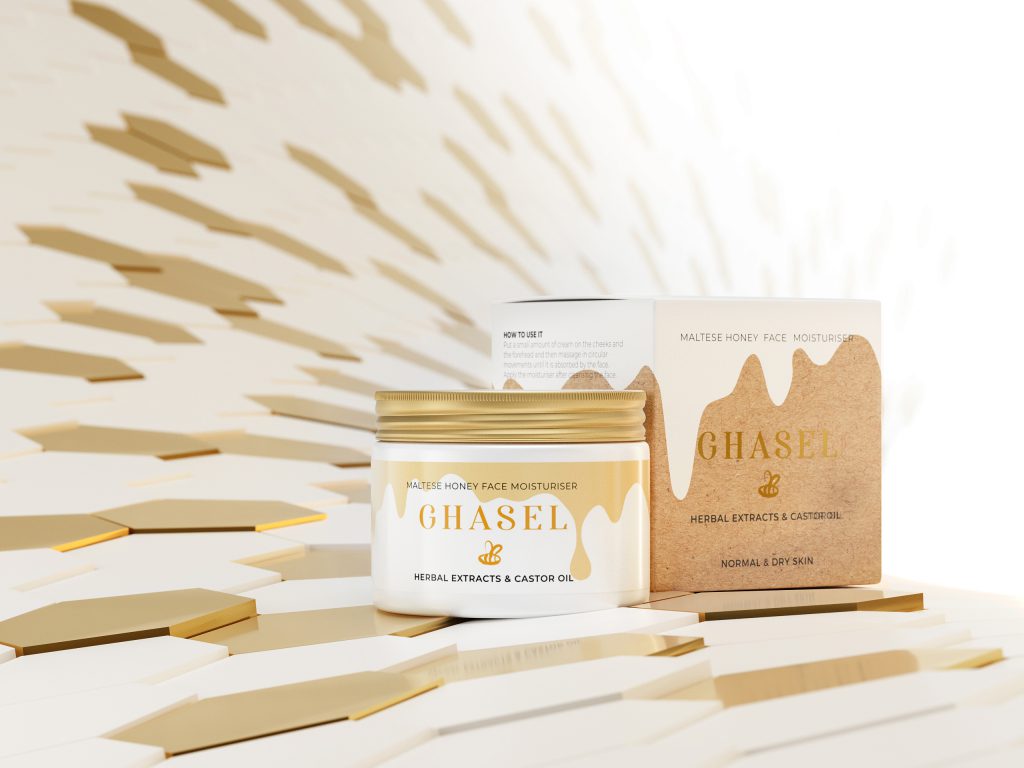 Its nourishing and moisturizing properties are skin-friendly and properly balanced to deliver a powerful dose of hydration and energy. The anti-aging formula prevents the appearance of wrinkles and fine lines. This cream helps restore the natural beauty of your complexion and improve its condition while showing anti-aging properties. It makes you feel more confident every time you look in the mirror.
Ghasel Day and Night Cream – energy and excellent condition all day long
Regular use of Maltese Honey Face Moisturiser brings the desired results and energizes the skin, leaving it in excellent condition. The moisturiser was created for tired, lackluster skin, struggling with stress and dehydration. This cosmetic quickly adapts to your needs and can exceed your greatest expectations.
The combination of moisturizing and smoothing Maltese honey, shea butter, castor oil, plant extracts and vitamins creates a nourishing bomb. The most important ingredient – honey provides a radiant and youthful appearance and its antibacterial properties work well for problematic skin. A natural emollient – shea butter, prevents water loss, reduces irritation and slows down the skin aging process.
Castor oil has an important role in the skin regeneration process, while caffeine stimulates blood vessels, boosting vitality and removing signs of fatigue. Sage and green tea extracts minimize pores, cleanse and tone the skin. Powerful antioxidants – vitamins E and B6, have anti-aging and anti-inflammatory properties, even skin tone and improve skin firmness.
No more tired skin. Ensure proper hydration with Ghasel Maltese Honey Face Moisturiser and feel beautiful every day! Learn more about the product: www.ghasel.mt.
---