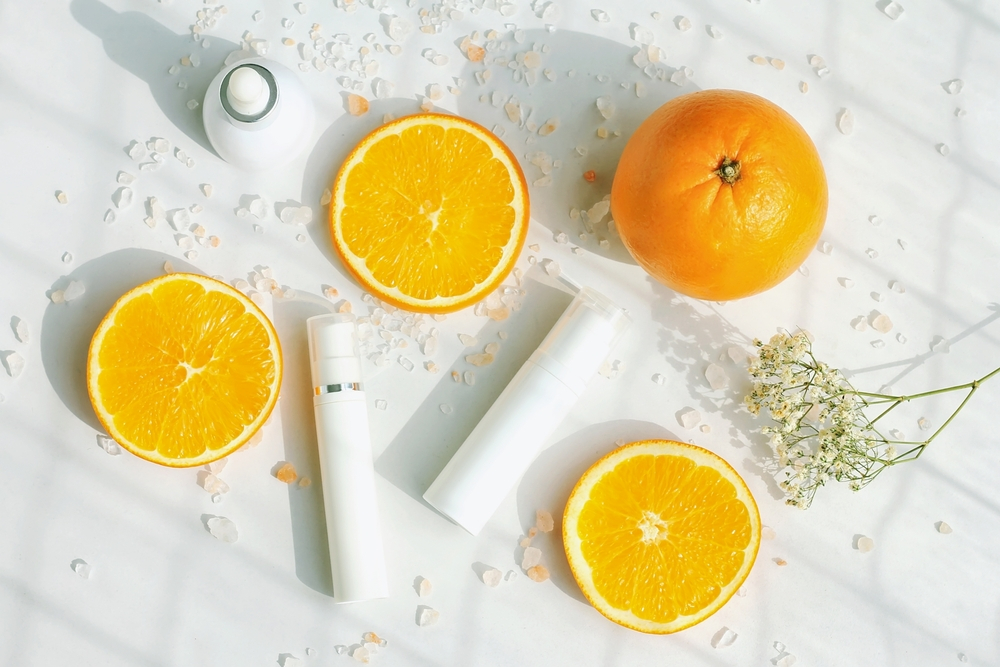 Vitamin C face serum is a cosmetic that should be owned by every woman – it brightens, highlights, revitalizes and regenerates skin. Unfortunately, it's hard to select the right serum without having any background information about it. In order to change this, we present you 7 best vitamin C face serums that will embrace your skin with tender care and help it preserve beautiful and youthful look for longer. Keep reading to find out whether you happen to know these worthy products.
Before focusing on the face serums per se, you have to realize that not every type of vitamin C works the same way. When used in its basic form, vitamin C appears to be unstable and has problems with penetrating the skin. Having this in mind, it becomes clear that it's better to look for the vitamin C derivatives that produce better effects and don't break down before reaching deepest skin layers.
Extra antioxidant content also works to a vitamin C face serum's advantage. When paired together, the effectiveness of the serum increases dramatically. Furthermore, pay attention not only to the plant extracts that a face serum is enriched with but to their percentage contribution as well. After all, too much nutrients isn't beneficial for the skin.
Here's the most important thing! Choose the skin care products recommended by users because only trustworthy reviews and comments paint you a broad picture and tell you whether a product you want to purchase is the best vitamin C face serum for you!
DID YOU KNOW?

Vitamin C happens to have a nickname – the queen of vitamins – because it offers far more benefits in skin care than the long-known vitamin E. This isn't only a potent antioxidant but also a natural sunscreen. Thus, it safeguards the skin from everything that may cause harm, blemish it or accelerate ageing. Most people recognize vitamin C for its ability to highlight hyperpigmentation, and when used regularly it leaves complexion glowing which is why skin's appearance gets even more youthful. Without doubt, this is an ingredient worth being looked for in beauty products, needed specifically by dull and problematic skin. If you have acne, you can take it for granted that vitamin C will reduce irritation and speed up skin self-healing. If you noticed fine lines, vitamin C will improve resilience and refine skin's texture. If you have spider veins, this essential nutrient will make the walls of blood vessels stronger to prevent further breakage.
TOP 7. THE BEST VITAMIN C FACE SERUM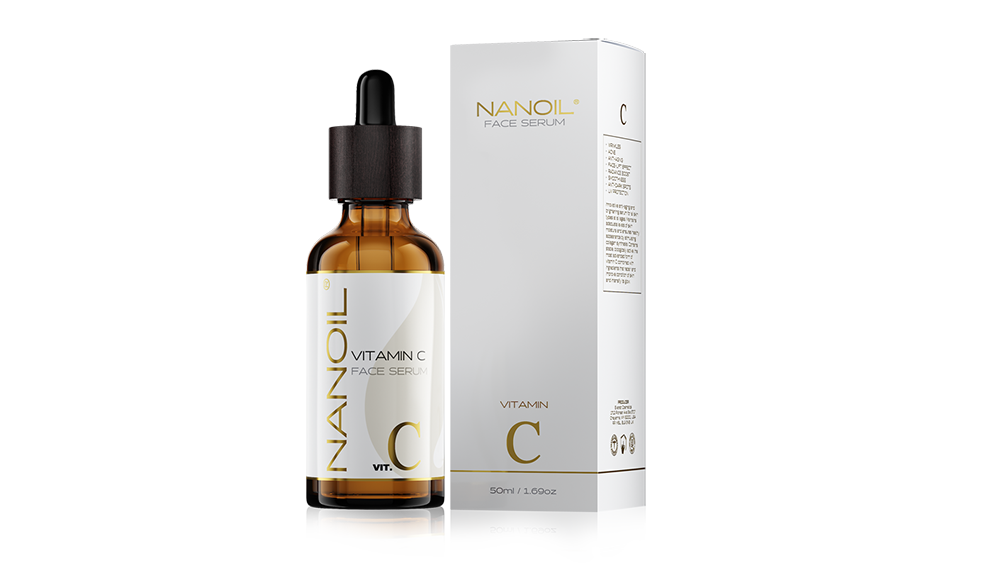 1st Place: Nanoil Vitamin C Face Serum
Nanoil Vitamin C Face Serum wins the well-deserved first place in the top vitamin C face serum list. This is a new product among vitamin-enriched cosmetics designed for skin care, which clearly has taken the market by a storm. Being lightweight, fast-absorbing and effective are the qualities that users of Nanoil Vitamin C Face Serum point out as the most satisfying ones. After first use, you can notice significant improvement: the skin becomes moisturized and glowing.
Owing to ethyl ascorbic acid – the most stable vitamin C – combined with antioxidant Punarnava extract, day by day Nanoil face serum is able to erase hyperpigmentation, ensure skin resilience and reduce various skin concerns like for example acne. Last but definitely not the least, using this serum also in the morning (not only at bedtime) brings you even more benefits. If you treat the skin with this serum in the morning, it will create an insensible layer protecting the skin from UV rays.
Size: 50 ml
If you want to feel the benefits of the best vitamin C face serum on your skin, enter www.nanoil.co.uk and order Nanoil Vit. C Face Serum with a really convenient home delivery option.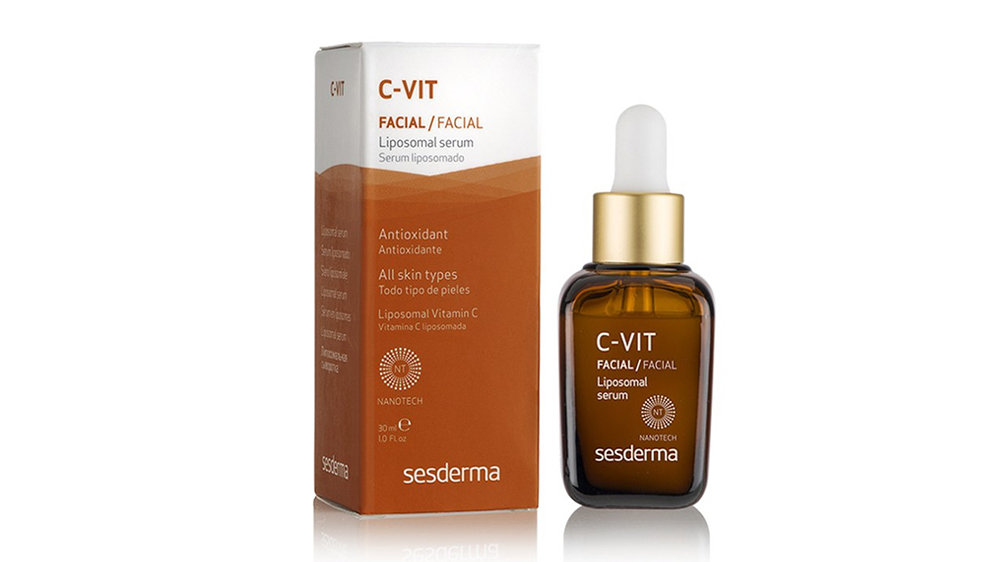 2nd Place: Sesderma C-VIT Liposomal Serum
The best serum's strong competitor is the liposomal face serum produced by Sesderma. Alike the winner, it's formulated with the same type of vitamin C and two other vegetable extracts (Ginkgo biloba and orange), but it loses in the category of the best formula. Sesderma serum is saturated with a substance that is can't be described as all-natural, thus it doesn't serve all skin types (e.g. sensitive skin) well.
Sesderma face serum C-VIT can be used morning and evening. Sadly, despite being applied twice a day, the desired effects aren't fast to come. This product is recommended to skin that is acne-prone, affected by pigmentation spots and mature. Why? Because this serum is able to encourage cellular turnover, sweeps off free radicals and brings back the lost radiance to the skin.
Size: 30 ml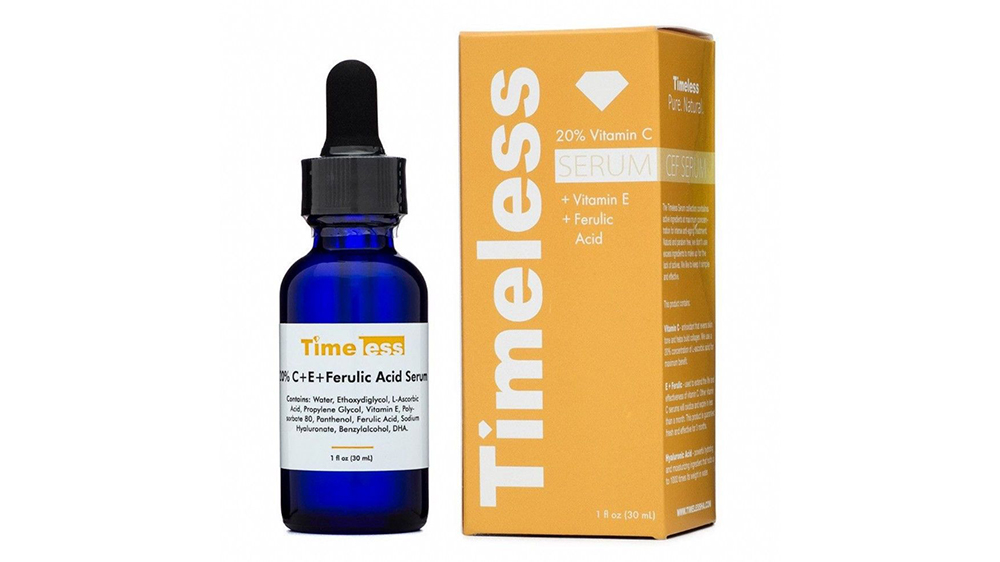 3rd Place: Timeless 20% C + E + Ferulic Acid Serum
The last place on the podium is taken by Timeless face serum formulated with vitamins C and E, and ferulic acid. Its lightweight consistency makes it a perfect cosmetic to use morning and evening. The base ingredient used in this runny serum is pure vitamin C, which means that this nutrient isn't stable. This in turn means that the effects achieved are less dramatic when compared to the above-mentioned products. Nevertheless, this is one of the finest skin brightening face serums with vitamin C destined for daily application. Without doubt, this face serum handles minor discolorations, refines skin's texture and leaves it subtly radiant and looking younger.
Size: 30 ml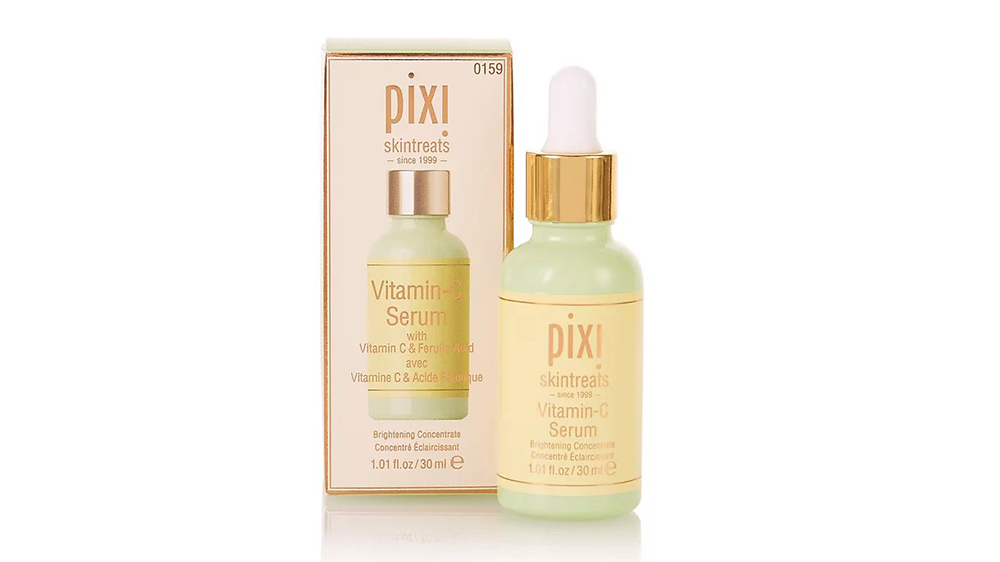 4th Place: Pixi Vitamin-C Serum Brightening Concentrate
Another vitamin C-enriched face serum that is worth giving some attention is a brightening concentrate launched by PIXI. Since this is one of the costliest products in this roundup, it couldn't be placed on the podium. Similarly to Timeless serum, this product is also formulated with regular ascorbic acid that breaks down pretty fast. The acid is teamed with grapefruit water, aloe leaf juice, ferulic acid, citric fruit extracts, retinol and many other substances – the list of ingredients is really long.
Vitamin face serum by PIXI is perfectly suitable for daily skin care because it effectively restores radiance to skin, leaves it smooth and brightened. Additionally, it protects skin from the harmful free radicals, thus it counteracts the signs of ageing that the free radicals inevitably trigger.
Size: 30 ml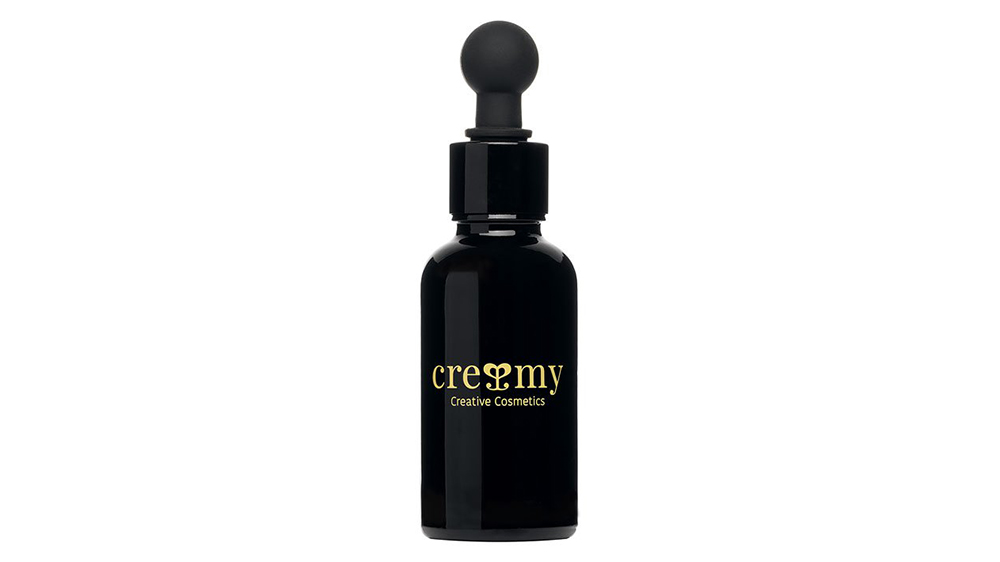 5th Place: Creamy Ageless Opuntia Serum
One of the costliest but at the same time one of the finest of vitamin C face serums is this moisturizing oil serum Ageless Opuntia by Creamy. It surprises us right from the start – this is the only such skin care product dressed in an all-black glass bottle with incredibly minimalist design. Obviously, the content is what matters most and in this case the bottle holds opuntia oil, plant extracts, vitamin C dissolved in oil and coenzyme Q10. Although this isn't the best rejuvenating face serum available, it's definitely able to increase moisture levels in skin, brighten, improve resilience and prevent premature wrinkles.
Size: 10 ml / 30 ml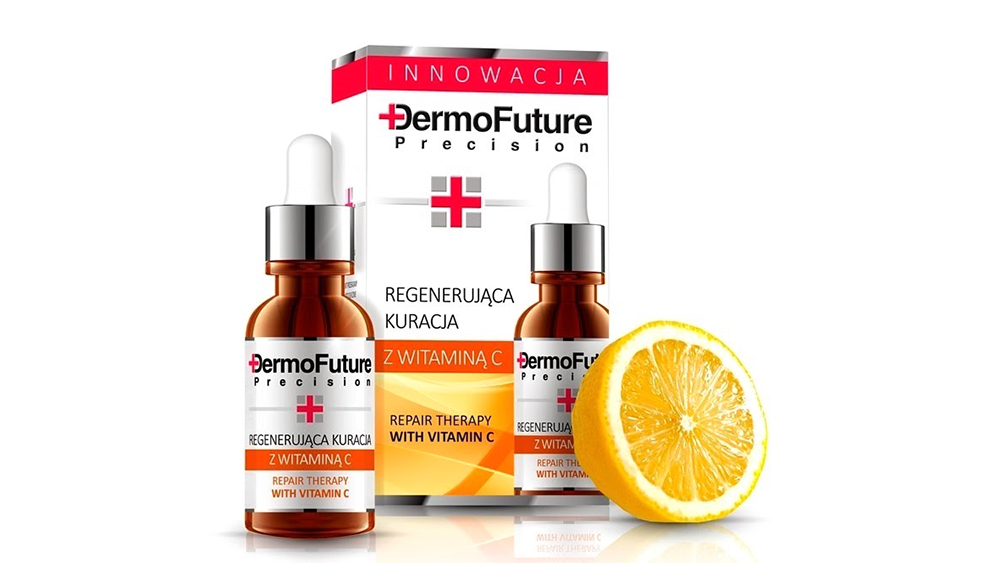 6th Place: DermoFuture Repair Therapy with Vitamin C
DermoFuture in turn is one of the cheapest products with vitamin C destined for daily use. However, it's worth bearing in mind that low price often stands for low quality. This face serum isn't formulated with stable vitamin C and its concentration is far lower than in products that belong to the higher price range. If you think of this face serum as a good product for the beginners, you may be satisfied with what it offers. Just keep using DermoFuture Repair Therapy with Vitamin C on a daily basis in order to notice skin improvement that takes the form of brightening and radiance boost. Naturally, these effects aren't owed only to vitamin C since this product also includes orange extract, glycerin, arbutin and hyaluronic acid.
Size: 20 ml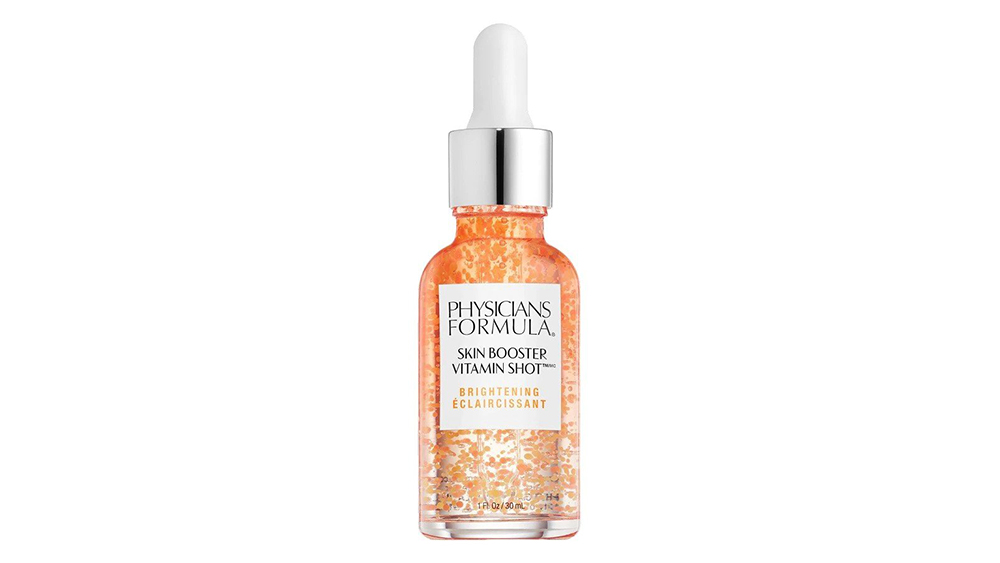 7th Place: Physicians Formula Skin Booster Vitamin Shot
The last product listed is a face serum recommend to those whose wallets are less thick but who want to introduce vitamin C into their regular beauty rituals. The very skin care product is new face serum launched by Physicians Formula. Although it's suitable for all skin types, the serum unfolds its full potential when used to combat pigmentation spots and first signs of ageing. Alike some face serums listed above, the concentration of vitamin C in Skin Booster Vitamin Shot isn't high, yet this is a fairly good formula that visibly highlights, brightens and nourishes skin.
Size: 30 ml
Other top vitamin C face serums
1. Obagi Serum 20% Professional-C
2. It's Skin Power 10 Formula VC Effector
3. Kiehl's Powerful-Strength Line-Reducing Concentrate
4. Paula's Choice C15 Super Booster
5. Liqpharm LIQ CC Rich 15% Vitamin C Boost
6. Dermomedica 20% Vitamin C Serum
7. Paese Serum Vitamin C 10%
8. Clochee Antioxidant Oil Serum with Vit. C
9. Image Skincare Vital C Hydrating Antioxidant A C E Serum
10. Dermalogica Biolumin-C Serum