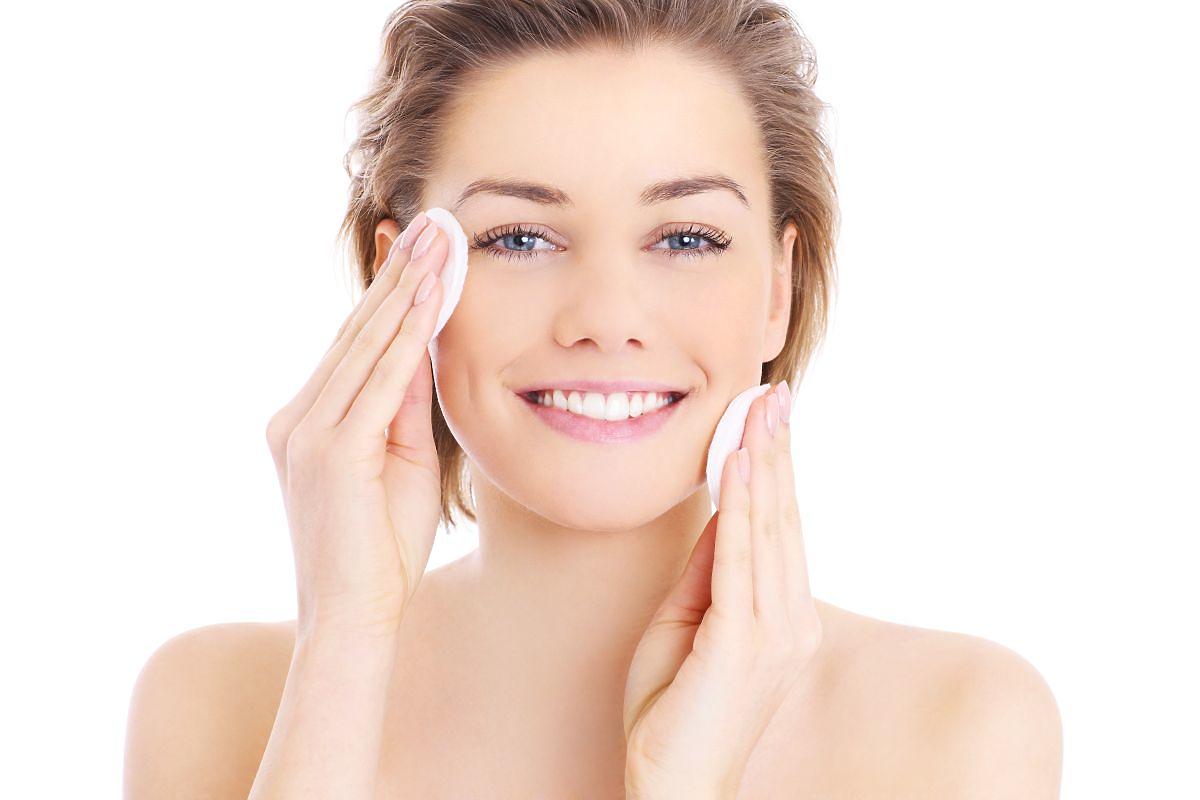 If you live a busy life, your face probably gives it away! The eyes are the most expressive. Puffy eyes, to be more precise. Don't worry, though. We know how to take control of the situation. There are both make-up and skin-care tricks that help us get rid of the under-eye "bags".
See 5 top ways to get rid of puffiness in a flash! We round up models' and grandmas' secrets so you don't need to worry about the dull, tired face ever again.
1. Remedies for puffy eyes: JADE ROLLER
Actually, it doesn't have to be a jade roller. A teaspoon works too. Before pressing it to the skin under eyes, put it into the refrigerator. If you've got a roller you can perform a great drainage massage (cool the roller down in the refrigerator first). The combination of coldness and massage enhances the flow of blood and lymph so the swelling comes off fast, plus the dark circles are less noticeable. Ideally, apply an eye cream – it's going to penetrate more deeply and easily right after the massage.
2. Remedies for puffy eyes: ICE CUBES
Surely you know it was coming: ice cubes are one of the best known remedies for eliminating puffiness but we've upgraded this trick. If you want them to work fast like serum as well as rejuvenate and condition the skin, don't use water ice cubes – you can use chamomile or green tea and freeze it. Herbs in combination with coldness work wonders for the skin under the eyes. To avoid irritations, wrap your ice cubes in a muslin cloth – it won't hurt your fragile skin under the eyes.
Top models swear by this trick: massaging the eye skin with ice cubes is the best way to lessen the puffiness. It's best to combine it with the face massage to increase blood flow and make the face more radiant. Don't forget to drink a glass of water with lemon juice in the morning.
3. Remedies for puffy eyes: COTTON PADS AND HERBAL TEAS
If you don't feel like using a roller and massage the face, make use of cotton pads. Simply soak them in cold water or (ideally) in a herbal tea, skin toner or floral water. Keep them in the freezer for a minute and keep them under the eyes for two minutes.
Cold pads will quickly banish the puffiness while the ingredients from herbs will nourish and revive your skin.
4. Remedies for puffy eyes: CUCUMBER
Cucumber is a master of camouflage. It wipes the tiredness off your face, brightens dark circles, adds plumpness and radiance. If you've got spare time, grate it and smooth it all over the face in the form of a face mask but if you're busy in the morning, put slices of cucumber under the eyes and keep them for a few minutes. You probably guess that cool slices of cucumber will give better results.
5. Remedies for puffy eyes: RED LIPSTICK
Taken aback? This weird trick is popular among models and vloggers who picked it up from make-up artists. Red lipstick lessens the dark under-eye circles and puffiness. So, before applying your eye concealer, dab a small amount of red lipstick on the skin under the eyes. Enjoy flawless skin all day long!